There was a seminar of companies HRS and WuBook in the Hotel «Demetra Art Hotel» on 29 of November.
The seminar was dedicated to the new features of HRS for hotels and the discussion of work WuBook and HRS.
Several questions were discussed during training:
– Extranet HRS + WuBook. Hot Deal rate.
– Rates of HRS.com – Top Quality Seal.
– App for mobiles – Hotels Now.
Top manager of the support team of WuBook.Russia, Ivan Kuznecov, talked to audience, he underlined results of work with HRS.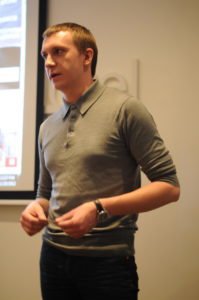 Together with his collegues, Tatyana Leontiva and Mary Meryemova (sales team of Wubook.Russia), he collected reviews from users of WuBook. There were more than 30 hotels at the seminar that are using WuBook.
We are saying "Thank You" for your work and friendship.