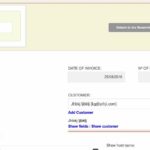 Hi Everyone again 🙂 As stated in a previous entry of this blog we are going to publish...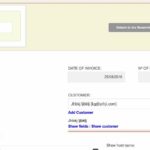 Good morning everyone! We should announce a very important and interesting upgrade on the way our PMS Zak...
Dear WuBookers, In the next couple of weeks, begining of September to be more precise, we will be...
Woodoo grow up. Today we are launching the connection to the Signatours portal (http://signatours.dk). Signatours works mainly on...
Dear WuBookers, We have been planning and working on the graphic upgrade of our booking engine for a...
We are looking into updating and refreshing our development on the Online Reception and because of its complexity...
From today the WooDoo suite develops a new connection with the SpeedyBooker portal (www.speedybooker.com). We hope you will...
Dear Zakkers one of the thousands things we are doing is the unification (as much as possible) of...
Dear Wubookers, We have changed the commercial model of the connections to Tripadvisor and Trivago as follows: For...
Hello everyone. It has been a while since we published news on our beloved PMS, Zak. We took...
Back to Top