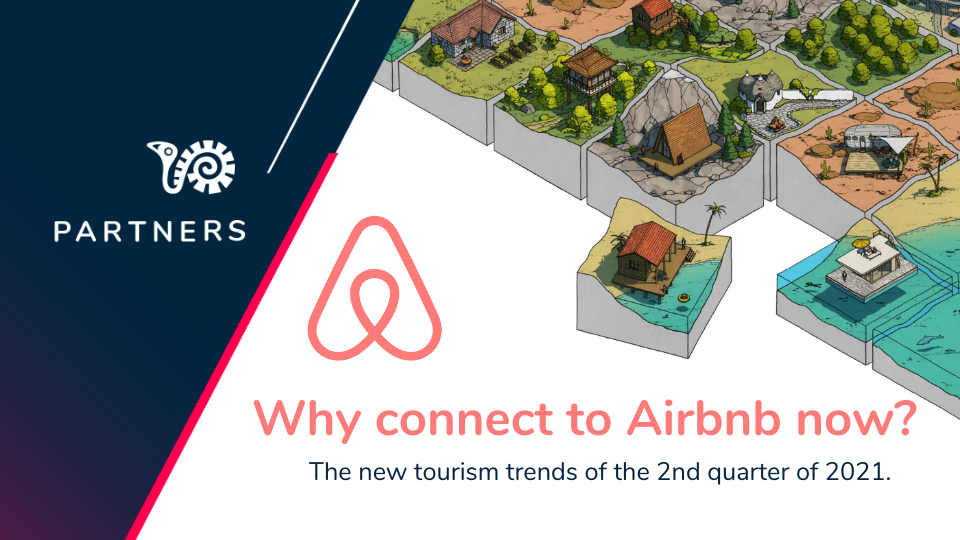 Airbnb report on new tourism trends for Q2 2021: long, flexible and city stays. Here's how to connect.
Dear WuBookers, summer 2021 and the easing of travel restrictions between countries have brought out some interesting data on new tourism trends in the last period. The recovery of travel led to a real boom in home sharing.
More than 4 million people worldwide have booked on Airbnb, and the latest report published by the San Francisco colossus identifies some new holiday trends that emerged in the last quarter. Tourism trends that are expected to last.
Signing up to Airbnb is now a great opportunity.
City trips and long stays are increasing
According to the latest data from Airbnb, we are starting to travel to medium and large cities again. Metropolises such as Istanbul, Las Vegas and Sao Paulo returned to pre-pandemic levels by the end of June. The top 10 cities accounted for 7% of Airbnb's revenue.
A real revolution in the travel sector was brought about by the growth of smart workers, who can work outside the office.
Long stays have increased. Overall, almost 50% of nights booked in the second quarter of 2021 came from stays of seven nights or more. In addition, 81% of people staying in this period said they would book another long-term stay in the coming year.
Many people now have more freedom over where and when to travel. This led to an increase in long weekends: in the US, family trips of 3-4 days over the weekend increased by 70% between Q2 2019 and Q2 2021.
Weekday stays also grew, from 63% in Q2 2019 to 65% in 2021. This shift of more than two percentage points is remarkable, given the decline in business travel and a reduction in corporate travel budgets of up to 90%.
In response to this new need, the San Francisco colossus introduced the "Flexible Dates" feature in February to support those with greater flexibility in planning their trips. This new feature has been a real success: 500 million searches made on the app with flexible dates.
New Airbnb hosts are growing
A very significan figure is the increase in new Airbnb hosts in Q2. In North America, there was an 8% increase in registrations compared to Q1 2021. This growth has definitely been boosted by the simplification of the Airbnb membership process for new hosts.
As you can see, Airbnb is a key partner for everyone in the hospitality industry.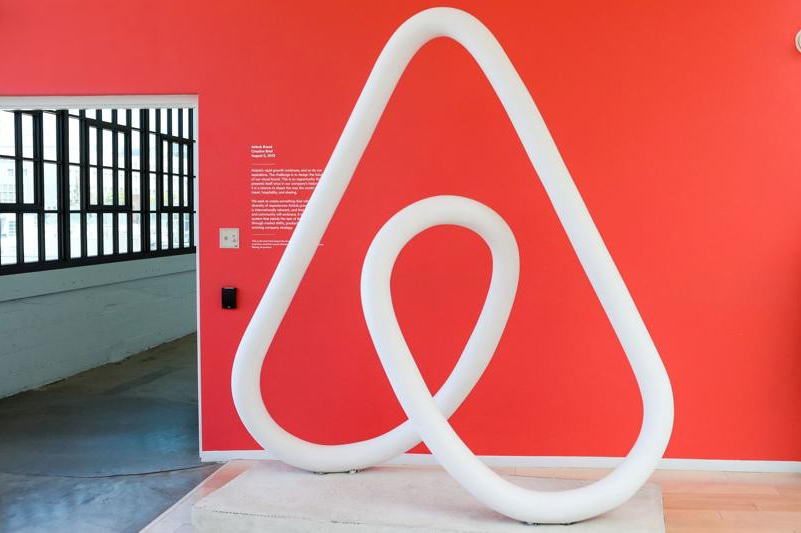 Why rent on Airbnb?
If you've never tried selling rooms or properties on Airbnb, here are three reasons why you should:
1. Airbnb's global web traffic is 90% organic and unpaid. This gives you access to incremental bookings and a new audience.
2. Airbnb has been the most searched holiday rentals portal on Google worldwide for the past 12 months. This will allow you to meet travellers with new travel needs. Such as living, working and connecting safely away from home.
3. What are Airbnb's costs? The platform charges 15% commission on every booking. The OTA doesn't charge registration fees, credit card fees, or signing offline contracts to advertise your accommodations.
How to start renting with Airbnb? By connecting it to our Channel manager.
Now that you have understood the great potential of Airbnb, it's only a matter of time to connect it to your property thanks to WuBook integrations, a partner of the platform. How to do it?
1. Sign up for Airbnb;
2. Contact WuBook support and follow the steps to confirm the enabling of the connection.
Alternatively, if you are interested in learning more, you can share your interest here and the Airbnb team will contact you.