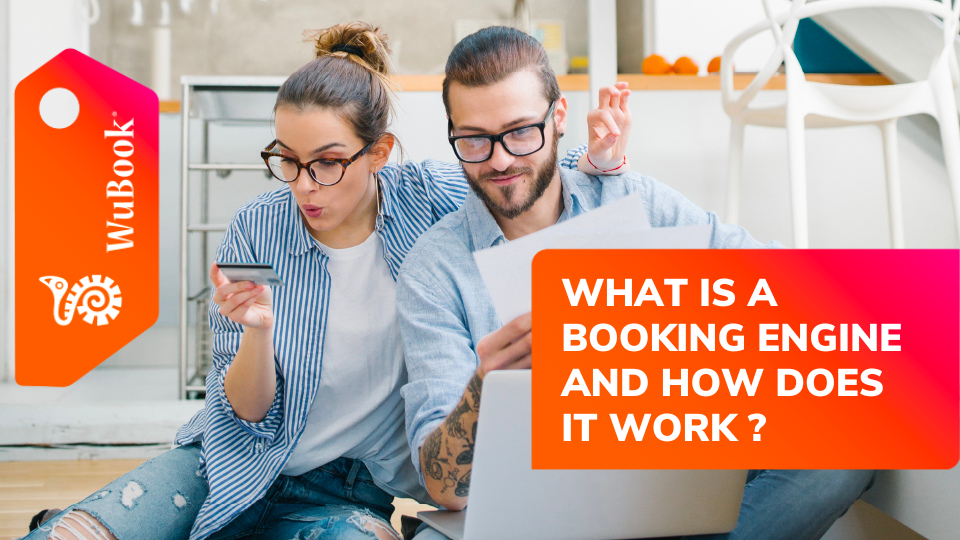 Booking Engine for hotels: what's that? 
Dear WuBookers, there are terms of hotel marketing that it is good to know to stay up to date, know how to move in the tourism market and improve reservations. An example? the Booking Engine: a very special online booking software.
Booking engine: definition
The booking engine is an online booking software that allows you to use the website of your accommodation facility as a direct sales channel, ie without the use of external booking portals (OTA).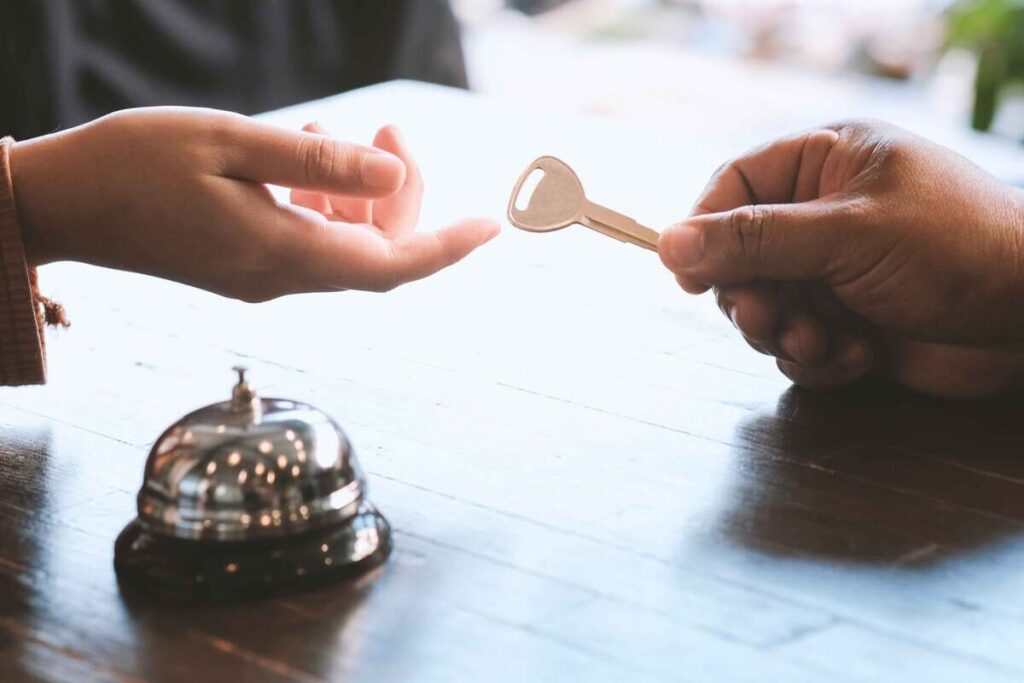 The advantages of a booking engine
The installation of a booking engine produces significant advantages:
There are no brokerage costs.
The direct booking through the website of your property allows you to obtain a higher profit margin from the sale. In fact, there are no commissions to be incurred from the various indirect booking portals (OTA).
Availability and prices always updated.
Thanks to the booking engine, the availability of rooms or holiday homes is always updated. This is possible because the system keeps track, in real time, of reservations both on the OTA and on your website, keeping availability and prices always updated.
It allows you to diversify the offer.
It allows you to diversify the offer. Direct booking allows you to diversify your sale, offering customers additional packages, such as internal and external services, customized rates and discounts, based on the period or need. It also allows you to build a relationship of trust with guests by encouraging them to stay in the structure again.
You get a higher conversion.
Hotel or vacation rental websites without a booking engine have a lower conversion rate, meaning they produce fewer sales. This happens because the user is forced to perform several steps before concluding the transition. Surely he will have to call or write an email to find out about availability and prices, wait for an answer, evaluate the proposal and then confirm. This can discourage some users, pushing them to other facilities.
How to choose your booking engine: features to consider
If you are thinking of integrating your website with a booking engine, you should know that not all booking software is the same. In addition to the advantages listed above, a good system must always meet the following characteristics:
Ensuring a simple and intuitive sales experience, i.e. users must be able to easily reach the booking form and, at checkout, they must be able to book a room without running into pages that don't load or links that don't work;
It must be customizable and reflect the brand identity of the accommodation facility, in order to provide users with communicative coherence;
It must be a responsive booking system, that is adaptable to all devices (tablets, mobile phones, etc.) in order to allow bookings also from mobile;
Be integrable with your Channel Manager and Metasearch, so that the prices and availability shown on the booking engine are displayed in all your distribution channels in an accurate and uniform way.
Be equipped with SSL certified technology. That is, an encrypted connection system that protects the sensitive data and economic transactions of its customers.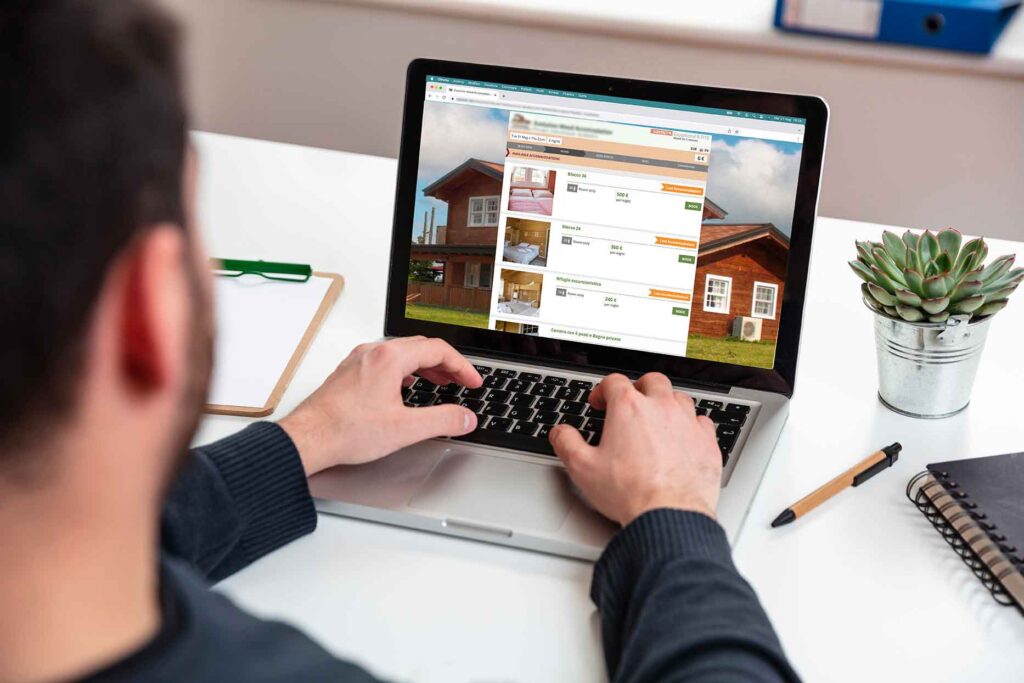 Booking engine for hotels and holiday homes
Booking engines software are available for hotels, holiday homes, apartments and B&B. In the most efficient booking engine solutions, a Multiproperty Widget can be integrated, i.e. a system that allows you to monitor rooms or apartments of different properties. This way you can keep track of all the availability of your properties.
As you will have understood, the booking engine is a really useful system for those who manage one or more accommodation facilities. Knowing how it works and its characteristics allows you to be more aware of sales opportunities and keep up with the audience of competitors, who are becoming more aggressive every day.