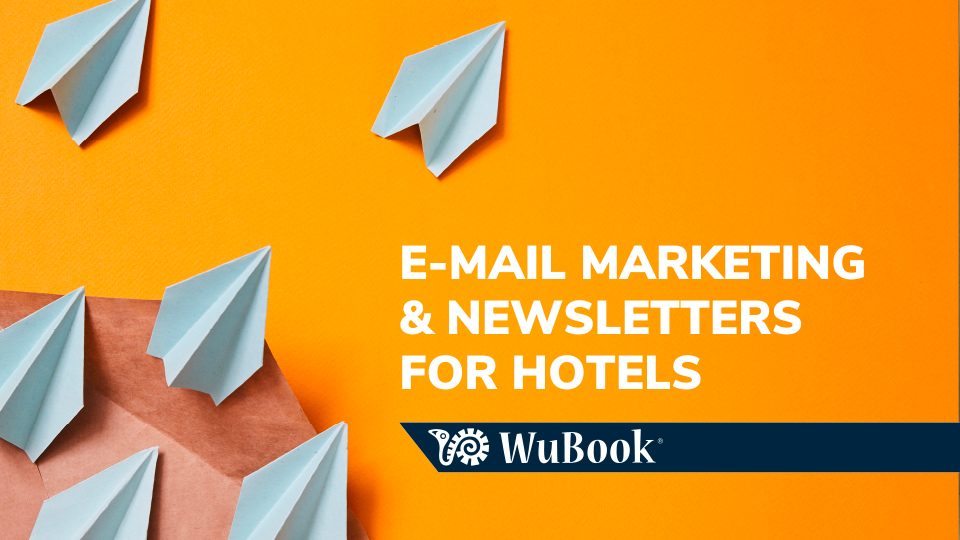 E-mail marketing for Hotels: tips for effective communication
Dear WuBookers, has it ever occurred to you that, among the many channels we have at our disposal to communicate with customers and prospects, there is one that – despite its age – not only endures, but is in really good shape?
Many have spoken of a revival, but in our opinion it has never gone out of fashion: e-mail marketing for hotels and accommodation facilities is still one of the most effective tools for good communication.
Which is exactly what we see in this article.
What is email marketing
E-mail marketing refers to all e-mail communication activities carried out by a brand or organisation with the intention of engaging, retaining or convincing its target audience to take a certain action.
It is therefore a structured operation, whichmust be conducted with appropriate tools, monitored and corrected on the basis of the results obtained, just like any other marketing action.
Sending random e-mails from our personal e-mail address to a handful of addresses is not e-mail marketing, just as an occasional post on one's Facebook page is not social media marketing.
The objectives of this activity, and of e-mail marketing for hotels and other accommodation facilities in particular, are various: to intercept new users potentially interested in our services, to convince those who are already customers to come back to us or to buy something extra or higher (aka upselling and cross-selling), or to inform those who already know us of all the news about our offer and location.
Not all communications serve the same purposes and some have stronger commercial potential than others.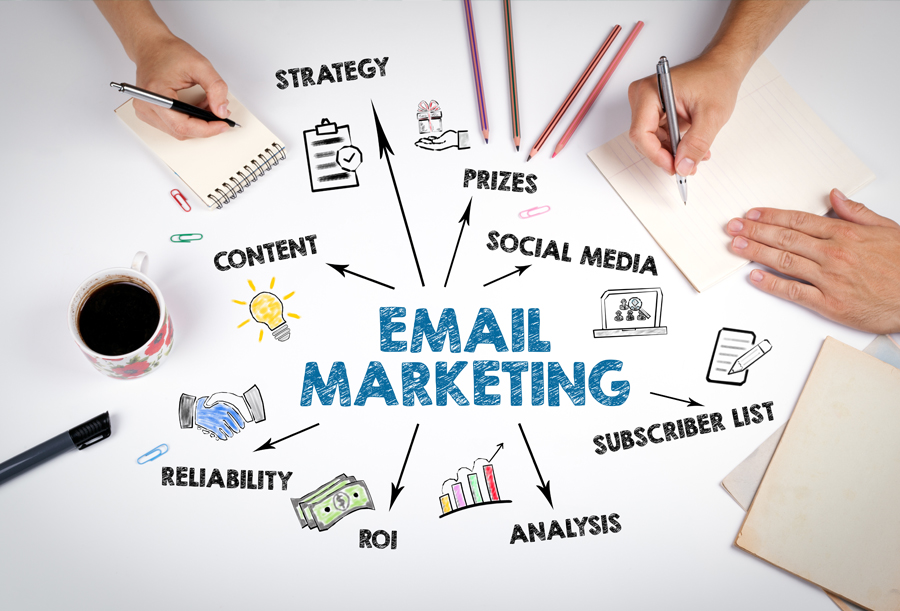 Discounts, promotions, unmissable previews, prizes: DEMs (short for Direct Email Marketing, in English) are real advertising communications aimed at stimulating an action on the part of the recipient, usually a group of people profiled by specific interests. It is therefore a good idea for them to be monothematic and direct: a message built on shortage levers ('only a few rooms left at this price', 'offer only valid for 24 hours', and so on) and a single, clear input ('Call now' or 'Book now' or 'Visit the site') are the ingredients of this type of e-mail.
In contrast to DEM, newsletters have an informative character and serve to update recipients with valuable news or news of general interest. In this case, it is also possible to draw on other sources such as our blog or create ad hoc content. The aim is to keep alive the memory and interest in our reality and what concerns it, directly or indirectly.
Last but not least, transactional e-mails. These are automatic communications – or can be automated – generated by actions performed by users. Transactional e-mails are confirmations that a message has been received, or that a booking has been made, or a payment made, and so on. These can be pre-set once and sent via the system already integrated in the website or via the PMS. As the latest Mail-up data also confirms, this is also the best-performing sector because it is of high user interest. Which also means that it is precisely in transactional e-mails that messages of particular relevance to us can be included: we can be sure that they will be opened.
In addition to function, the frequency also changes between these three types of e-mail: DEMs will be more occasional or seasonal, newsletters will have a certain recurrence, while transactional e-mails will follow actions performed by guests.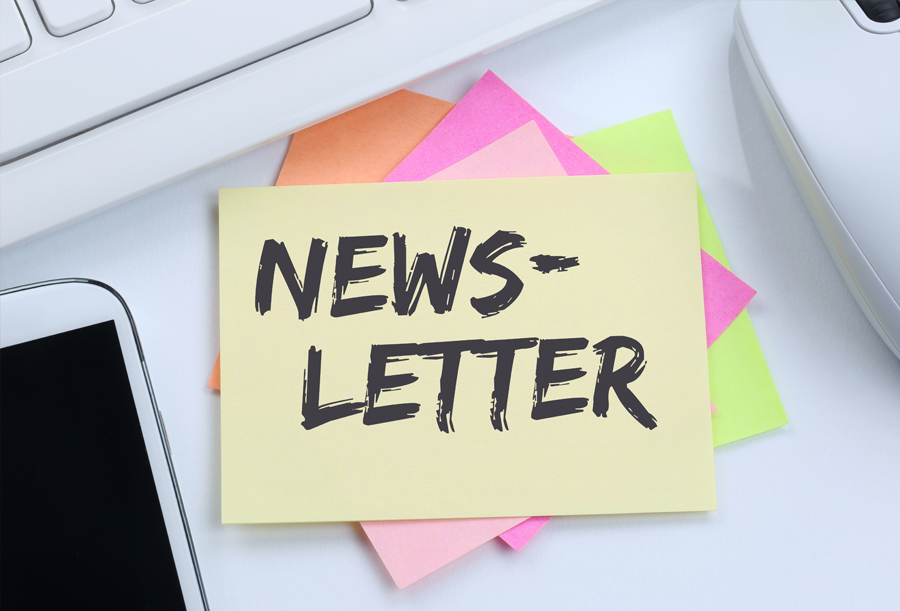 How to set up a comprehensive hotel e-mail marketing campaign
When well designed and implemented, an e-mail marketing strategy can lead to a return on investment (ROI) of $36 per dollar spent and an expected revenue of $11 billion by 2023 on a global scale (Litmus and Statista data). These are impressive numbers, which give us a measure of how much such activity matters even for small and medium-sized businesses (according to the same sources, 64% of them already use this tool).
So, how to structure an e-mail marketing campaign for your hotel, agriturismo or B&B?
For example, by dividing communications by type and phase, within the 'life cycle' of our user.
Research: inspiration and information (and encouragement promos)
This is the moment when our potential customer is making up his mind about his holiday, wandering around various sites and looking for information on the different accommodation options and attractions in the area. Let's tempt him with a newsletter that involves him: let's tell him about the experiences he can have in the area, the quality of our service, the recipes he can taste inside and outside our establishment. In short, let us provide one or more sources of inspiration.
The same communication will also be useful for those who have already stayed with us in the past and need a reminder of everything they understand.
In order to convince a new user to sign up, we can always grant them favourable treatment in exchange for their address: in this case, we should provide a transactional e-mail with a promotional message, such as a discount code or similar.

Reservation: reassurance and perceived quality
The booking was successful, the registration was successful, the change was registered: sending an e-mail with details of what has been done by the user serves to reassure him or her and to give a reliable image of our property. The tone of these communications can be more or less institutional, but conveying enthusiasm and warmth is more often than not rewarding (there is a big difference between a message such as: 'Your booking was successful' and a 'We are happy to accommodate you!').

Pre-stay: profiling and selling
At this stage you can play an important opportunity for profiling your customer and making further sales. Gathering preferences about his tastes or informing him about check-in and check-out times and all the ancillary services you have at your disposal, are useful cues to find out more and make hit proposals.

Post-stay phase: reviews and loyalty programmes
The stay is over, but what the guest can do is not: why not send a request for feedback or a review? Or for your most loyal guests, you can always provide a loyalty programme: promotions dedicated only to them that invite them to come back, feeling special.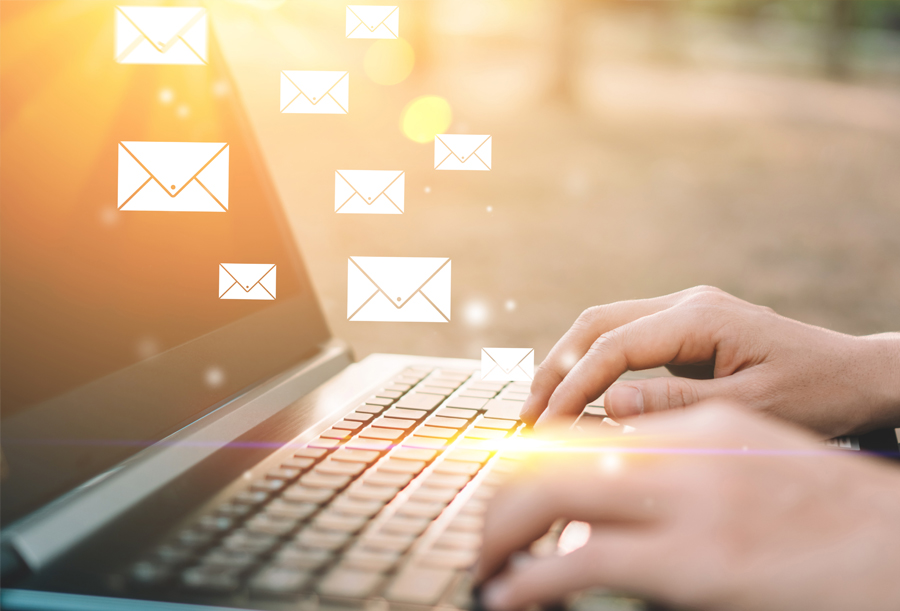 How to create and increase your contact base
Everything we have seen so far is true, but to be able to put it into practice you need to be in possession of one thing: a mailing list, i.e. a database of contacts.
That's why, depending on the marketing strategy you have decided to adopt, you can activate one or more address collection actions (i.e. 'lead generation') free of charge or for a fee, such as campaigns on Facebook or Google Ads to promote your establishment.

In addition to these, you can also try:
place the subscription form on your site, as a timed pop-up, on a dedicated newsletter page and/or in the footer. This way it will be easy to reach and highly visible to all who visit your site. To make the sign-up even more attractive, you can offer an extra benefit, such as a discount or treatment at a special price only for those who sign up;


add a box in the booking steps. A dedicated tick (e.g. 'I want to subscribe to the newsletter') to be inserted in one or more of the data entry and room booking steps will simplify the registration process for users;


bind access to wi-fi through e-mail. In this way, you can leave wi-fi free of charge, but tie it to the entry of an e-mail address that your guests can also choose to provide for newsletter subscription (optional);


request addresses in person at the hotel, with a paper form or a dedicated ipad. Check-in or check-out are good times to linger with guests for a few minutes, investigate how their stay went and – why not? – take the opportunity to also ask for an e-mail address to keep them updated on future initiatives and promotions;
enrich your automatic signature with a link to the newsletter. In addition to your contact details, hotel logo and other information included, the signature at the bottom of the page can also drive traffic to the pages of our site: a sentence and a link are simple and effective!
Whichever way you decide to increase your contact database, always remember to specify what subscribers should expect and why it is convenient: how often will you send e-mails? and what kind? with what direct benefits (reserved discounts, flash offers, etc.)? Nobody likes receiving spam: reassuring your users in this respect is important.
And of course, beware of the GDPR, the European Union's guidelines on the use of personal data are crucial in order not to make any missteps.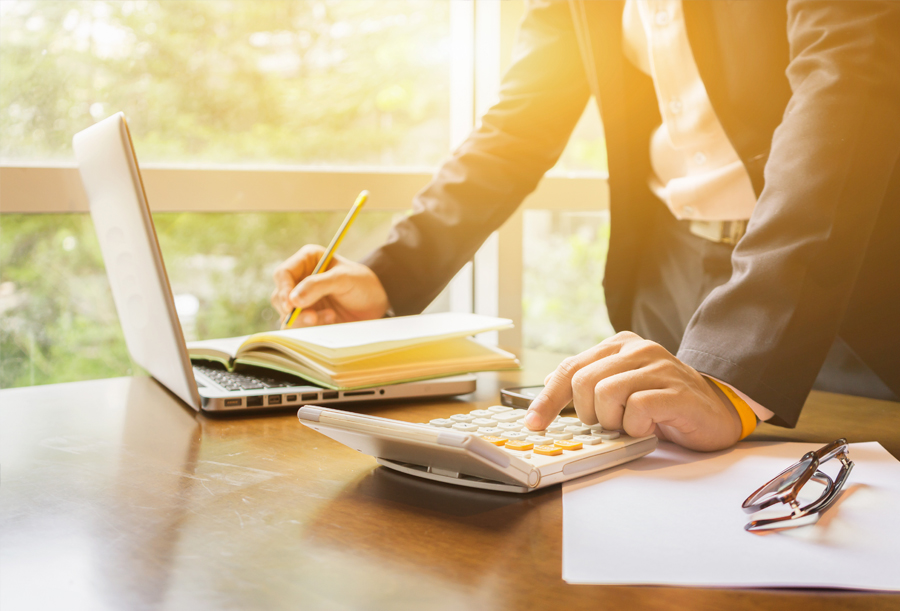 How to measure an e-mail marketing campaign?
Like other online marketing activities, e-mail marketing has the advantage that it can be monitored and measured. The data to be taken into account are: the delivery rate, i.e. the number of e-mails actually delivered, an indication of the 'cleanliness' of your database; the open rate, which expresses the percentage of e-mails opened among those sent; the clicks received on content and links in the body of the e-mail; the number of unsubscribers, the people who have decided they no longer want to receive your e-mails.
To these can be added in-depth metrics such as newsletter conversion rate, where conversion means for example a booking received or another action valuable for us.
Keeping an eye on these parameters and their trend in the medium and long term will help you improve the quality of your textual and visual content, which you can also put to the test with A/B tests to understand what the reader's real interests are and encourage interaction.
Tools for e-mail marketing in hotels and accommodation: CRM and PMS
You have surely guessed it: e-mail marketing done right requires special tools and cannot be done from a personal e-mail address (also for simple reasons of 'capacity': personal addresses do not allow mass e-mailing. Not to mention the risk of committing some violation of the recipients' privacy!).
Technology, fortunately, comes to our rescue with two types of tools: an automation system for sending e-mails and our trusty PMS.
With the former, it will be possible to create, customise and schedule all our communications automatically. The database of contacts can be imported and subdivided into thematic lists according to criteria that are meaningful to us, such as language or type of audience (family, sporty, elderly, etc.). Each mailing can be scheduled via the CRM and the results will be visible in the control panel of the same system.
There are many good alternatives on the market with free and paid plans: we recommend exploring some of them, to see which one is right for you.
The PMS is equally fundamental, especially if it is designed to be integrated with the CRM in use on the e-mail marketing side. This is what happens with WuBook's Zak, which provides for the import and synchronisation of the data of the e-mail system with the master data of the management system: in this way, you can have a complete overview of the customer and his behaviour.
In addition, Zak allows you to send transactional e-mails customisable in logo and content every time a user makes a booking and, through the Channel Manager, also those from OTAs. Thus you manage communications according to your style and needs, following the customer every step of his or her booking journey.
An activity that, as we have seen so far, can be particularly successful if conducted through a well-designed e-mail marketing campaign.