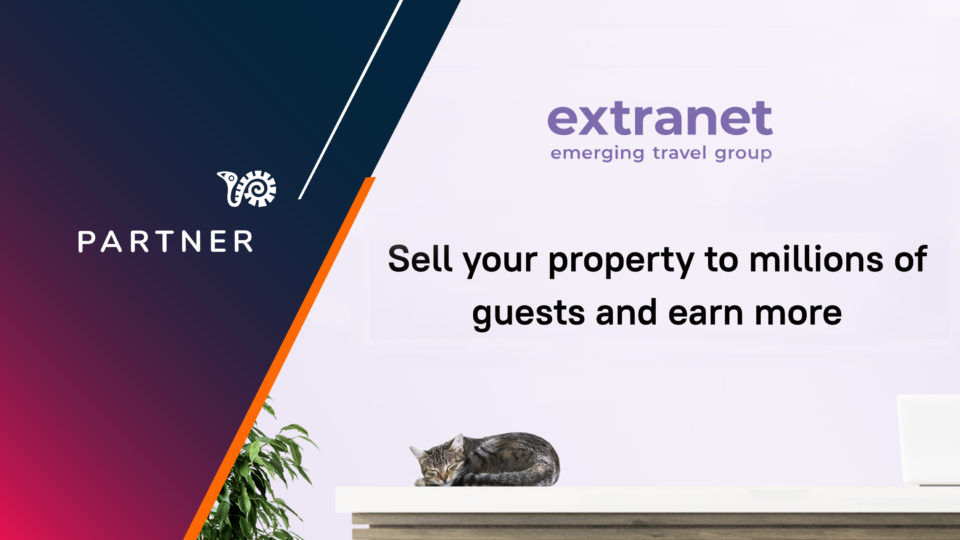 Extranet Emerging Travel Group partner of WuBook: the Russian market at your fingertips
Dear WuBookers,
have you ever heard of Extranet Emerging Travel Group? We are going to explain to you why you should get to know it if you want to conquer the Russian tourism market.
If 2020 was a horrible year for tourism, 2019 data had seen a record-breaking increase in tourism from Russia. According to the Russian Association of Tour Operators, visitors from the East who travelled to Italy in 2019 were about 30-35% more than in 2018 (REPORT by Il Sole 24 Ore).
Who are Russian tourists and where do they travel to?
Russian people coming to Italy consist of 36% people travelling for work, 18% singles, 15% families with children, 13% couples without children, 12% young people and students, 4% seniors, 2% other.
The most popular locations for the summer season had been Rimini and Riccione on the Adriatic coast thanks also to direct air connections; followed, in order of popularity, by Sicily, Sardinia and Calabria.
In 2018 indeed, Italy secured third place on the podium of destinations preferred by the Russian population right behind Turkey and Thailand, climbing the ranking by three steps from the sixth position.
Is Russian tourism only high-end?
The surprise of 2019 was the demand for cheap tours and the decline in interest in mid-to-high-end offerings. There was an increase in bookings in cheaper, 2 or 3-star hotels and a decrease in requests for luxury facilities, as reported by the Association of Tour Operators.
How to conquer Russian tourism?
In these turbulent conditions in which our industry has been caught in 2020, one of the key challenges is to stimulate demand, to motivate clients to travel, to address the fear and discomfort that the consumers – not only individual travellers but travel professionals (such as travel agencies) as well – experience in these tough times.
Our deep knowledge of the professional segment shows that travel agencies will need to revise their offers for clients, focusing more on the opportunities in domestic tourism. We want our partners to be effective in the new reality. We have carried out huge work to adapt to the changing consumer model and stimulate client demand: we have held discussions with suppliers and partners on all markets where we are present (covering over 1,400,000 accommodation options), highlighting our new rates for our clients. We agreed on flexible cancellation terms with them and reorganized the precheck service: whereas previously we carried out this service a week before our guests checked in, we now check each booking within 24 hours of its origination.
As we know, 2020 has been characterized by the interruption of flights, also from Russia, but there is good news for a possible complete restart of flights connecting the two countries Our partner, Russia's main air carrier "Aeroflot" was allowed to fly to Bologna (14 times a week) and Palermo (4 times a week), which it passed on to its subsidiary airline "Pobeda". Taking advantage of this downtime to prepare to better conquer Russian tourism is a winning move.
But how to succeed in a market dominated by large local tour operators such as PAC Travel or TUI Russia? One possible solution is to use global tools, such as OTAs, that allow Russian travellers to choose from a wide range of facilities around the world. One of these portals, that is consistently growing, is Ostrovok.ru, the alternative to Booking.com for Russian customers.
Russian tourists have indeed started to use more and more portals such as ostrovok.ru or zenhotel.com to independently book hotels abroad. Operating on these channels is the first winning move to attract this type of rapidly growing demand.
For this reason, for several years WuBook has been a partner of Extranet Emerging Travel Group, a leading company in Russia that brings together under its wing 4 different well-known OTAs: Ostrovok.ru, B2B.Ostrovok (the direct portal for travel agencies and professionals), RateHawk.com and Zen Hotels.com.
How to connect to Extranet Emerging Travel Group?
WuBook Channel Manager offers its users the possibility to connect to the OTAs of Extranet Travel Group and therefore to its entire network, significantly increasing the visibility of their structure.
Once your structure is registered on one of the group's portals, you will benefit from the following advantages:
presence on all the company's portals: more than 1,500,000 users every month;
access to B2B customers in Russia: more than 20,000 partners (including recognized TMCs, OTAs, travel agencies) are already connected to the company's B2B services;
a wide network of affiliate partners including leading national airlines, banks OTA's and others;
a user-friendly control panel for hotels;
assistance for facilities available 24/7.
One last detail: registration to all Extranet services and booking portals is completely free of charge. Just click here.