Geo-localized special offers
Dear wubookers,
we are glad to introduce you a new very interesting feature on the Wubook services universe.
We talked at some length on the forum with some users who had made many constructive proposals, (here the link).
From today it will be possible to specify Geo-localized special offers on WuBooK. How does it mean? Among the different options defining the requisites to benefit from the special offer, you will have the possibility to specify a countries list where the special offer will be applicable, realizing a real rates differentiation.
Here attached the screen-shot of the real WuBooK interface you will find: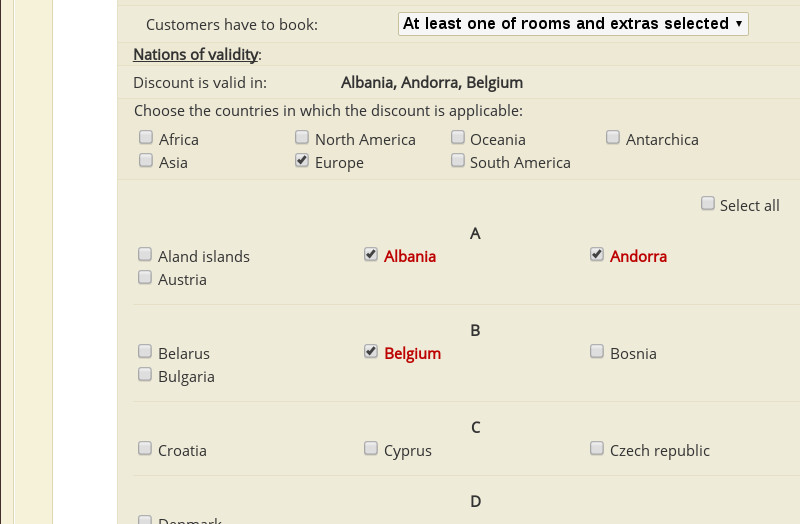 As you can notice, there are 2 selection levels: the first one – by continent – which allows you to populate the real countries and the second one (countries) where you want to attend.
This is possible thanks to the Geo-localization, essentially a correspondence between the IP and the Country origin, calculated by WuBooK when a user enter on your Online Reception.
Therefore, from today you can obtain a commercial tool rather powerful!
Good job!