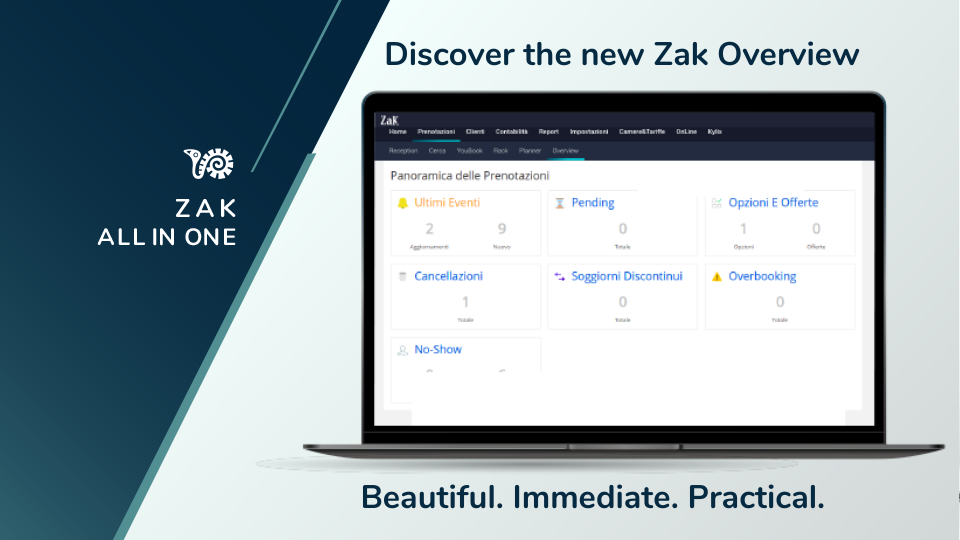 New Overview and other news in the latest June Zak WuBook release.
Dear WuBookers,
the hospitaly world is back on track, and we don't like to stand still either. This new Zak Wubook release is the result, as many others, of the continuous communication in the forum between our teams and you.
But let's see what's new, starting with the most obvious ones.
Two important new features: Tabla and Sytar with minimum and maximum advance and Overviews Reservations List.
Tabla and Sytar: configurating minimum and maximum advance.
From now on, you could set up the minimum and maximum advance in hours, days, weeks, months and years by adding the letter representing the correct unit. For example: 3h, 2d, 4w, 8m or 2y.
Please note that when no time unit is specified, the default value is in hours. While, in the previous version of Tabla, the maximum advance was, by default, in days.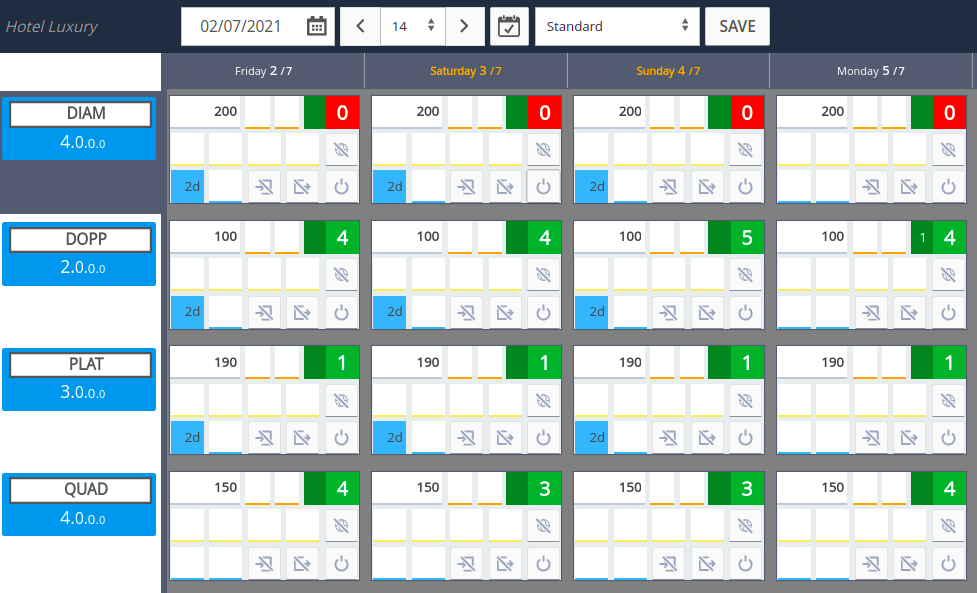 Reservation overview: list view.
In the April article, we showed you the Reservations Preview. Now, we decided to make it even more immediate!
What's new is that it is now possible to view every single section also in list mode, having an overview of all reservations. This is a major plus, especially for those properties with more than a dozen rooms.
We also worked in the reservation section with room changes. The tool for managing these is now integrated into the Overview page with more intuitive graphics. Through the List or Cards view, you can also check the overbookings.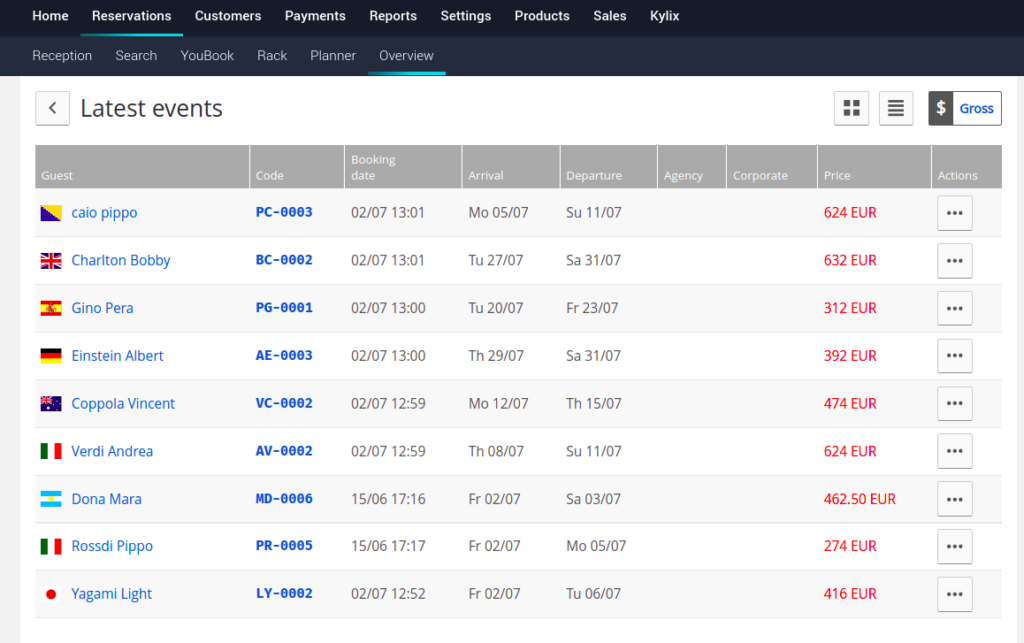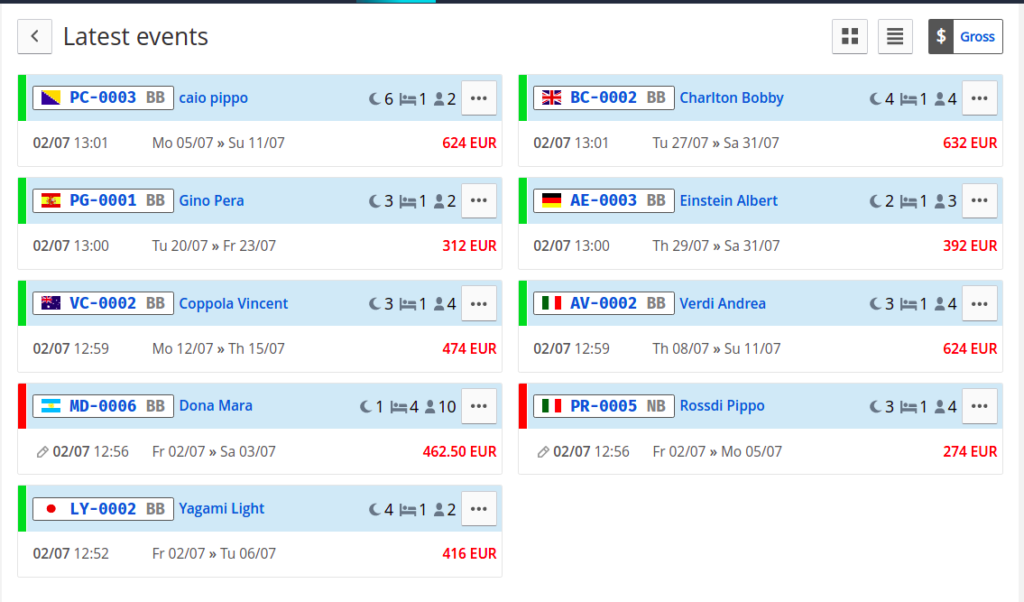 Other new features:
Sytar: now you can reset values.
This is probably one of the most awaited developments: feedback on the forum revealed the need to reset some of the daily rate values back to the default value. So, here we are, we developed a "Reset Engine" on Sytar, this can now be done in a few clicks.
Planner and Reservation Guarantee: now there is a filter to highlight them.
We added a filter on the planner to highlight those reservations that do not yet have a good level of guarantee, as well as a new system colour (purple) to colour them in, so they are immediately clear.
In addition, the system colours are both customisable and deactivatable.
Minisites: we developed the possibility of inserting Scripts pages.
Less than a month ago we launched Zak Mini Sites: a great opportunity to build a professional, integrated and commission-free website for your properties. We showed you the potential of Mini Sites in this blog article.
We developed a new feature for this tool: the possibility to insert Scripts pages. In this way, you can add chats to communicate with your customers or any Javascript-based technology.
YouBook and group reservations.
With this new Zak Wubook release it will be possible, when you add a group reservation, to assign the price to the rooms with the selection of products and rates.
Once you selected the rooms, just click on the edit and select "Prices from products and rates".
Graphical reframe of the OTA Agoda.
As you have probably noticed, we are revising the graphics of many sections of Zak with the aim of making the interface even more intuitive, so when mapping a product from your OTAs, you can immediately configure its features.
In this release we have been looking at Agoda for additional occupancies and extra beds.
We will soon reply them on all other channels, such as Expedia, Trivago and Tripadvisor.
Tracking and managing quotes.
Quotes are a very important part of your work, as we know.
That's why now, when you reply to an existing quote, you will see a note appear reminding you that you have already replied to the customer.
Also, when you send a quote on your own accord, this will be saved and historicised.
Channel Manager: warning notifications available.
Zak's Channel Manager will be able to save any warning notifications and show them to you.
We started to put notifications related to HRS, but we plan to expand the system for all other channels.
Warnings of this include information such as inconsistent prices (which some channels reject), as in the case of DUS that it is more expensive than DBL.
Search for reservations by remarks.
It is now possible to filter reservations by specifying a text to search on remarks.
Booking.com: rooms already assigned by booker and guests.
Zak's Channel Manager is now able to detect the booker and the guests. Booking.com does not provide information with a good level of professionalism to implement a 100% functioning mechanism.
To save time, guests will be automatically assigned to the rooms.
Nexi payment: pre-authorisation and future usage.
Nexi gives you the ability to manage your payment gateway by supporting the freezing of an amount or authorisations for future charges.
Cancellations, notifications and room level emails.
Is a reservation cancelled? Cancellation notifications will now respond to any email addresses configured at room level.
Zak Online Reception.
From now on, you could see the reservation board in the "Summary" on the right-hand side of the Online Reception.
As always, we pay attention to your requests. Our aim is to help you work easier, so please write to us in the forum.
If you do not know our Software yet and you would like to learn more, our support team is always available. You just have to create a free WuBook account.