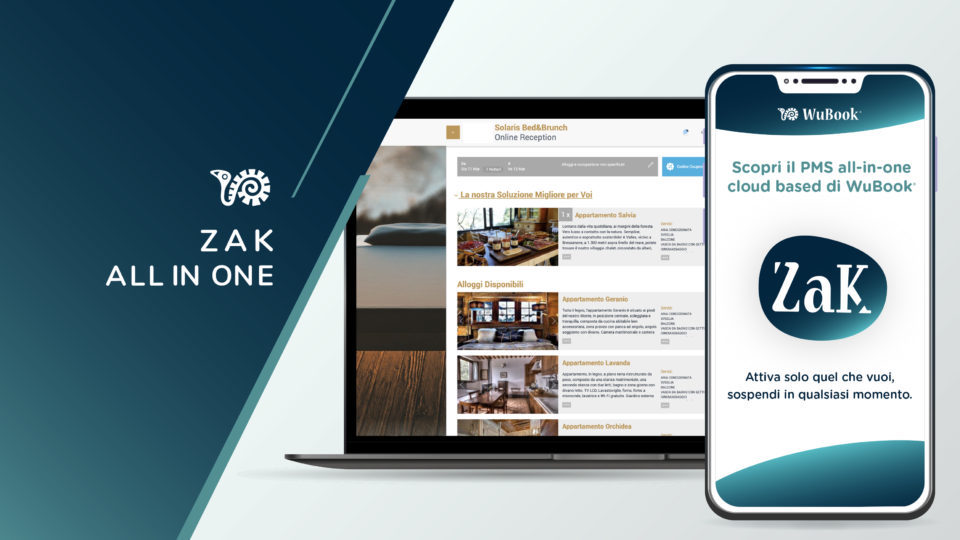 New ZAK Release – December 2020
Dear Wubookers,
Here we are posting and describing our PMS latest developments!
The release will be published on the first of December.
Let's start looking at the payment system:
MercadoPago, Yandex, and PayPal. These gateways are crucial for several areas since Stripe is not available worldwide (although, technically, it is one of the most complete).
From the reservation detail, it will be possible to send a payment request (you can choose the amount) to confirm/guarantee the reservation.
The request will be registered so that you can check the communication status at any time.
The customer will be asked to make the payment on the Online Check-in page, which has been completely redesigned and integrated on the Online Reception of Zak.
Note: for those who use Zak without enabling the Online Reception, no worries. The Online Checkin page will work anyway.
In addition to being redesigned and improved, we have introduced some new features on the Online Check-in page. In particular: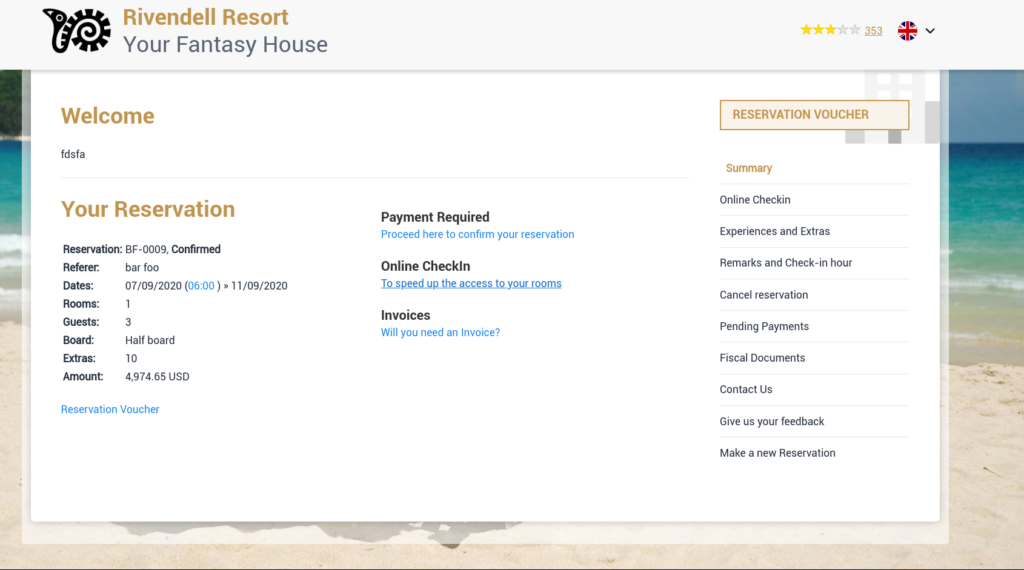 1. The customer can access invoices
2. The customer can also request invoices, specifying in advance the fiscal data, and simplifying the check-in process.
3. Additional sale of Extras and Experiences (upselling after booking)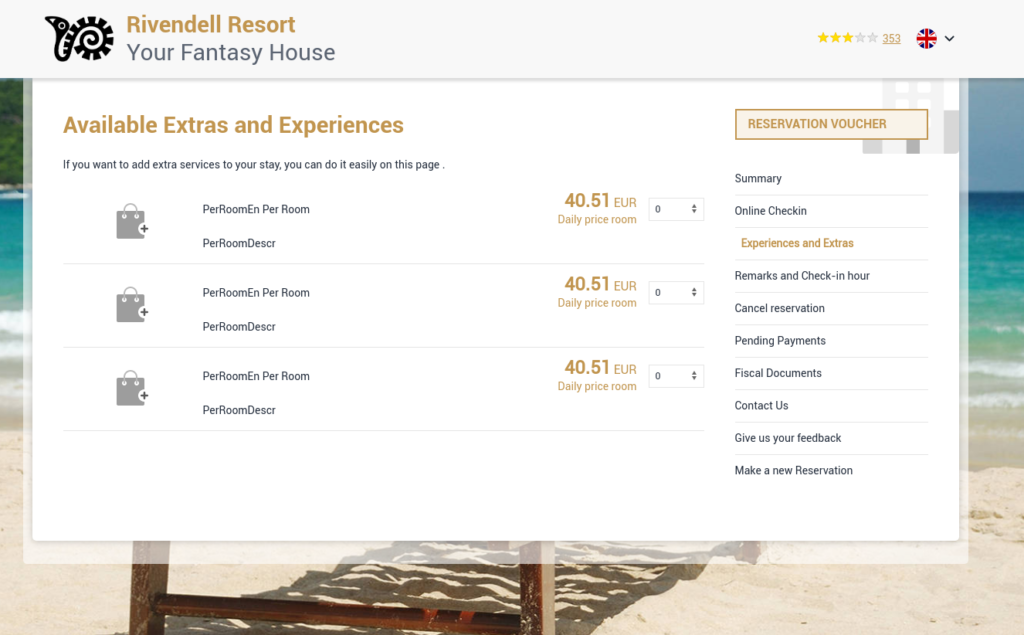 4. As we mentioned above, the payment request to confirm the reservation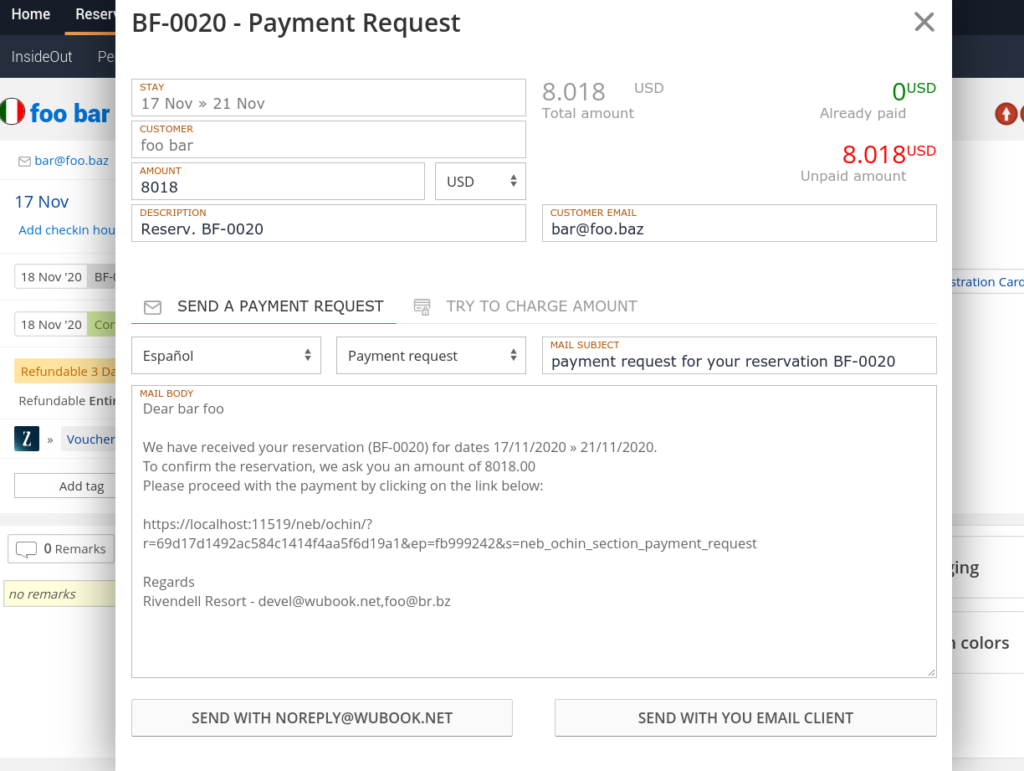 5. Feedbacks! Customers will finally be able to give their opinions on service. And you can enable feedback on the Online Reception. Please note that the feedbacks will be part of the Essential package.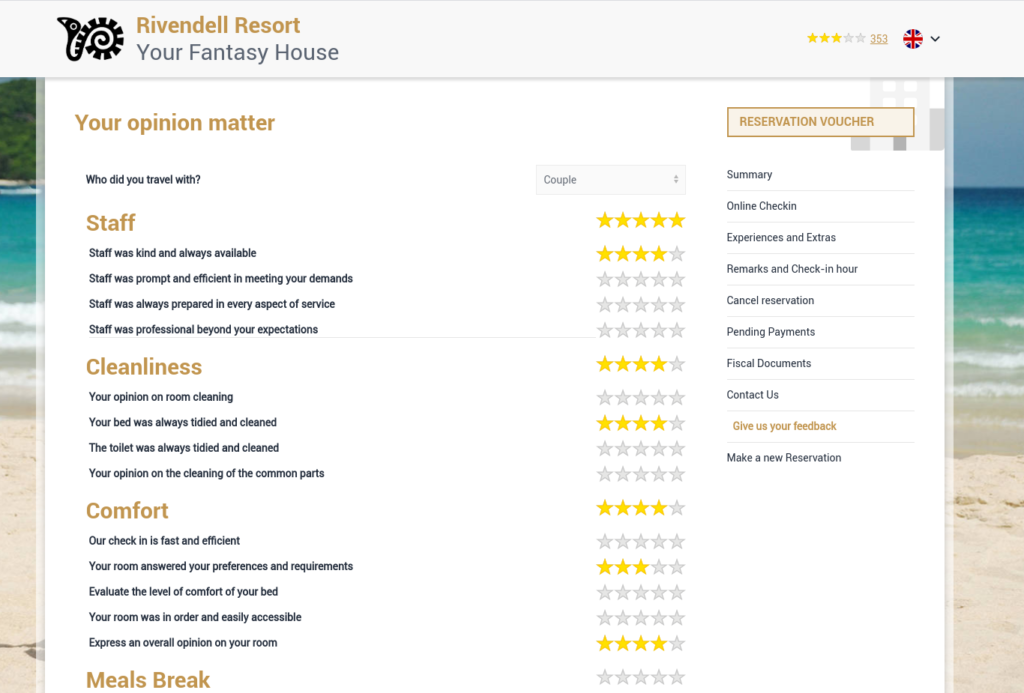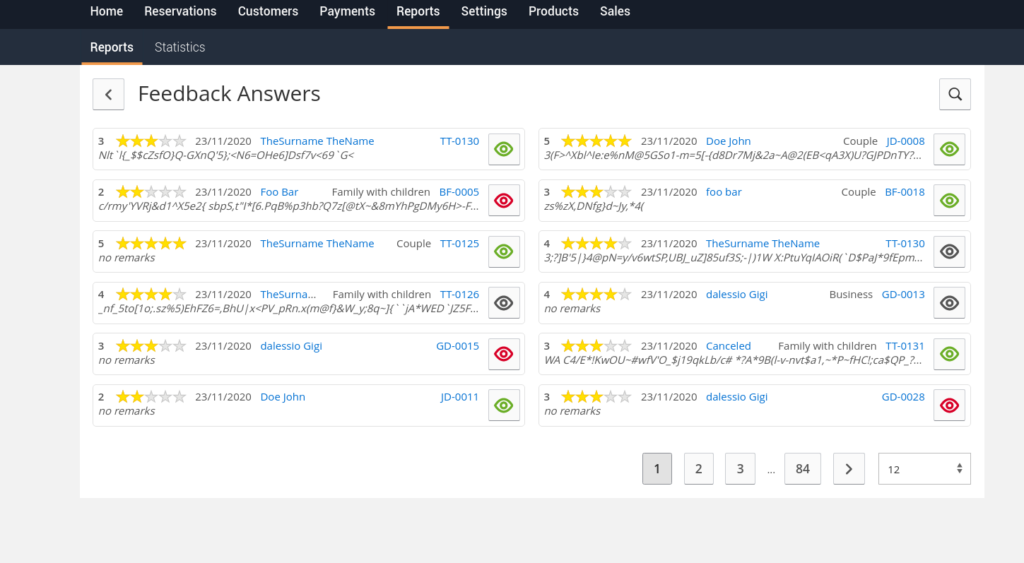 6. On the Online check-in page, we've inserted a smart button to access the Online Reception (if enabled)
Regarding point 3 (upselling after booking), we are happy to announce that we have introduced an availability calculation engine also for Extras.
As for the payment request as a reservation guarantee or confirmation,
we are also evaluating the possibility of requesting a pre-authorization on the credit card provided by the customer.
But let's go ahead because the news doesn't end there.
There is a new option on the Online Reception: some of you prefer not to allow customers to select the number of rooms and occupancy.
On YouBook, you can choose different currencies, and you can send a customized quote where necessary.
Zak will automatically detect any birthdays. By reporting them and thus allowing you to make great gifts and best wishes to your customers.

The minimum advance is now expressed in HOURS. This is an essential change because most of the OTA channels work with an hourly detail. So, on Tabla and Sytar, remember to specify the correct values. And sorry for the delay.
We've enhanced the connectivity to WooDoo by allowing you to bypass the updating of prices, availability, and restrictions. And, in case, to honor the Ota Availability Limit you've set on Zak.
Zak's Rack page is now full screen (like Tabla and Sytar, just to be clear).

From now on, the reservation vouchers will contain information about room occupancy.
The "Copy Reservation" functionality has been improved: now you can decide whether to copy the Agencies and Corporate associated with the reservation. And Room setups.
You can insert a voucher info text for each room type. This information will be displayed on the voucher.
And it is also available on the Templating System. This allows professional management for multi-building properties, for example. If you want, you can enter the address of each unit. Or specific information on apartments.
We've also enhanced statistics. In addition to showing information about overnights, we have added a further detail: an analysis based on arrivals.
The Templating System has been improved in terms of translations: we've added Greek and German languages.
If you send emails from your email client on the reservation page, Zak will remind you. Thanks to those who visited us at the TTG: this is an idea born from the feedback collected during the fair.
It is also worth mentioning great work behind the scenes with a focus on performance and stability.
As already announced, a lot of work! But let me add one more consideration: We are speeding up our developments; we have hired new programmers.
Although it may be less relevant to note on the forum, we now have a
dedicated team for Zak API. In this way, we will be able to realize a variety of connections and add new partners along the way.
In the coming weeks/months, we will significantly improve many aspects of our PMS. And we will focus on:
1. Restaurant
2. Minisites
3. Booking areas reframe
4. Mobile App enhancement (with a dedicated team)
We will also consider an "open" approach for the development of Restaurant and MiniSite features.
We'll release these new sections immediately, and we will develop them together with you, allowing you to monitor our work and intervene with ideas and suggestions.
Meanwhile, we are also working on the native connectivity of new channels. And much more.
We are always available to receive your advices and feedbacks.
Good work with WuBook and as always… stay tuned!