Finally…
Hooray! We're introducing the new version of the online reception (abbreviated as ORD) from WuBook. It was a great challenge. We had to re-develop many things and at the same time we had to maintain compatibility with the old version.
In addition to the new languages ​​and new features we've added Magic Calendar and Board Management. We had to make from the scratch the widget form and plugins for WordPress and Joomla , and this is only the tip of the iceberg.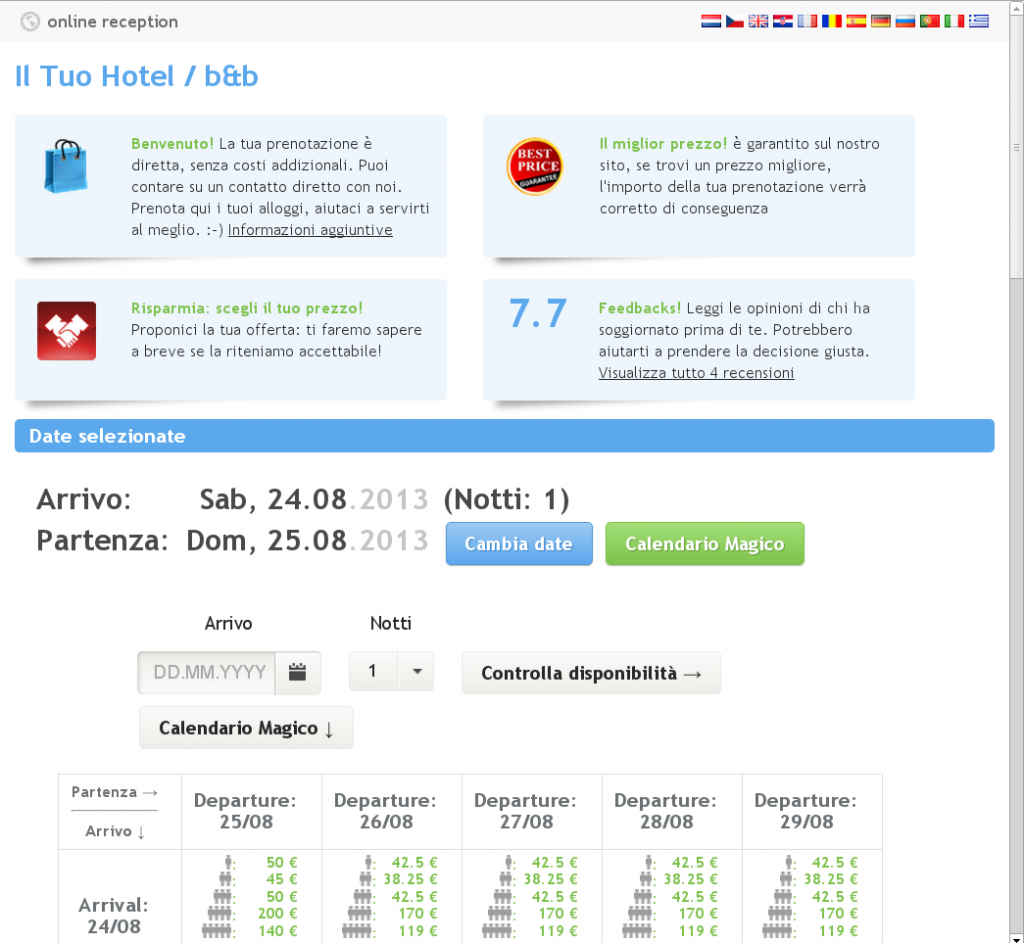 But before to go on into details, I want to remember the goals that we were pursuing the development of:
Tablets and Smartphones: the new module automatically adapts to small screens. Or, better to say, for the world of mobile devices.
Board: Each room can be sold with different kinds of board
Restyling:  the time passes and we have to be constantly changing. It is well known that what initially caused a great enthusiasm will be outdated
New features: as mentioned , it's Magic Calendar and Board (and much more)
Iframe support: the online reception can be installed on your website without the need to open a new window.
We are convinced that the main criterion for a good online reception is its conversion percentage. Opening the module should be simple: no need to specify the number of people, adults, children, or to choose a room. Everything should be simple. Unlike many competitors, who stunned guest by infinite amount of data needed to make reservations, which inevitably ends in a disappointment. Even the choice of the date is not necessary. In this case , WuBook continues to show plenty of useful information by using the Magic Calendar.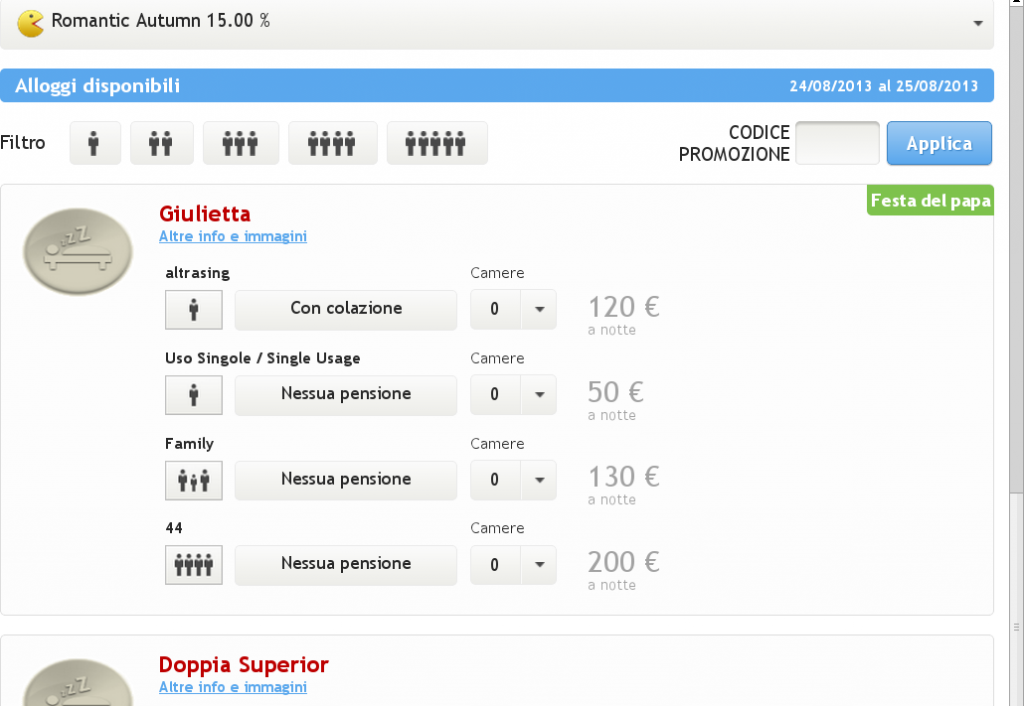 A new module, online reception, is already launched. Anyone can install it immediately. Just go to the WuBook section: Facility/Site (direct link). Those who just want to try may click the link right under Fast Links on the right. The link to the online reception has been updated and is opening the new one now.
In fact ORD is already operating successfully in several hotels in Russia . The product is new and we can not guarantee that you will not have problems or inconvenience in the first few days, which, as always, will be solved immediately.
Here is a small list to show some examples:
Unfortunately, we can not say the conversion percentage yet, as the product is new and we have not enough statistical data. All we can say is that it works fine on these websites, but we can not compare it with the old version, not enough data.
We are glad to hear your feedback. Do not hesitate to write any comments and feedback on our work! We also created a separate branch on the forum for the discussion of the new online reception!
Thank you!