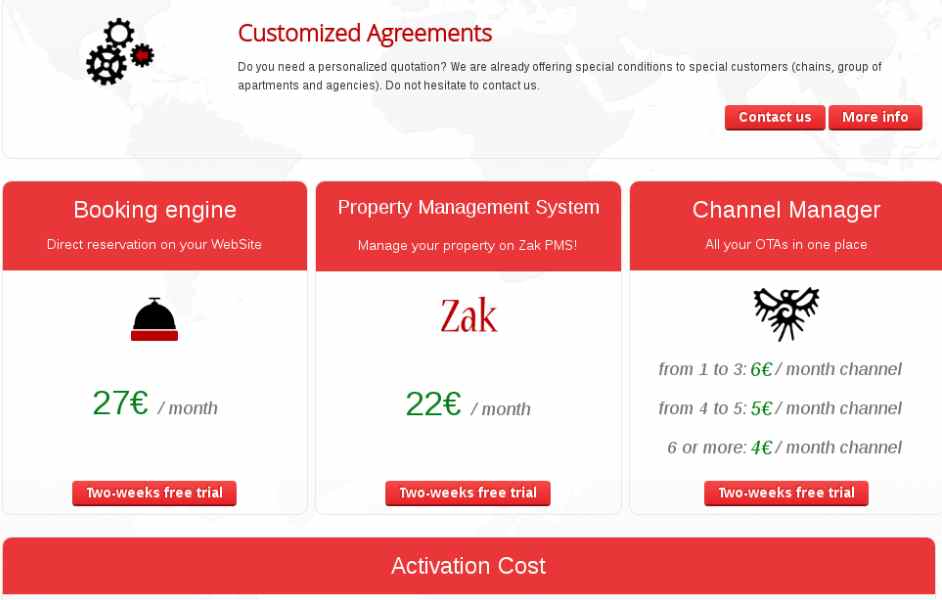 These are the new prices for WuBook services
Dear,
as announced in our previous post, we are finally ready to publish new prices for Wubook services. This article will be short and explanations are already published in the previous one (and in the forum).
These are the new prices:
Online Booking Engine: 27 eur / month
Channel manager: 6 eur / month (discounts starting from 4 channels)
Activation Cost: 120 eur (only for new customers)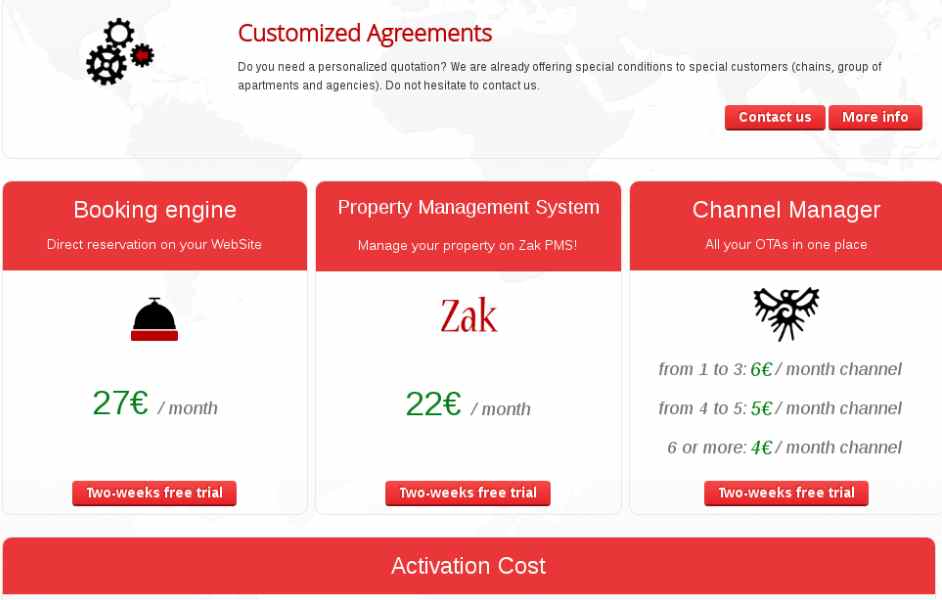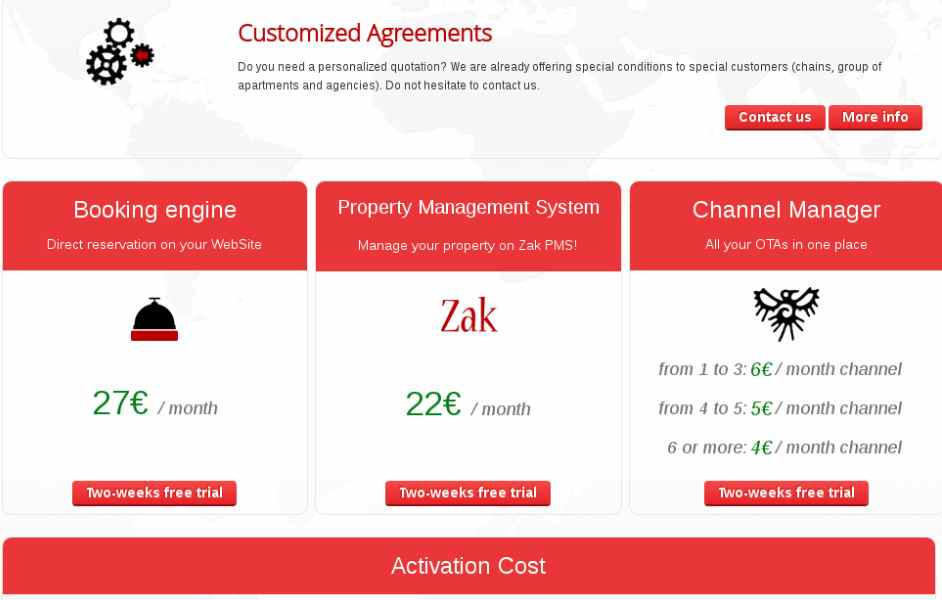 I remind you that:
subscription will be now automatic and monthly. This way you won't receive emails reminding expirations anymore. No more manual actions to renew services.
all basic services (but also other services soon) will be managed in one unique page, from which you will control Booking Engine, PMS and channel.
there will not be any difference between screen scraping and XML channels (same price for both connection types)
When? Not before the 15th September. Hopefully, starting the 15th September on. Till that day, you will be able to renew services the way you are currently used to do.
Many thanks for the attention
Regards