Dear Friends,
it has been a few weeks of very hard work and we are now ready to release some good new feature. So..lots of news, cause in WuBook we never sleep 🙂
Many things have crossed our developing road and some of them were really unexpected and, some how, out of our control. HRS, for example, kindly "asking" a new versión of their driver (version number 10) and we found ourselves managing tons of new details from our side.
Well, main news are the Fount Project (including the management of TripAdvisor), the WuBook Restyling and HRS itself. A list of all these topics is following.
Starting from HRS: with version 10, our beloved channel manager WooDoo will support the chance to send daily prices for the Additional Categories. It is very important to check the matching of Additional Categories, cause so far, the mapping was useful only in terms of availability not prices. From now on you'll be able to send also prices.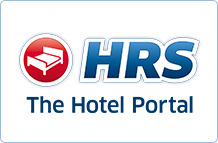 The system to update these Additional Categories prices is complex and, sincerely, we got no surprised about it. I don't want to bore you with tech details (maybe ask for them in the forum) but I suggest you to check properly HRS extranet to insure AC prices are correct. If you still have doubts or question, we are here!
Do you like the new appearence of WuBook? The author is amber (well done!), our new boy! Honestly, the Extranet needed a kind of "refresh" and we are really happy about the result. I hope you could like it too!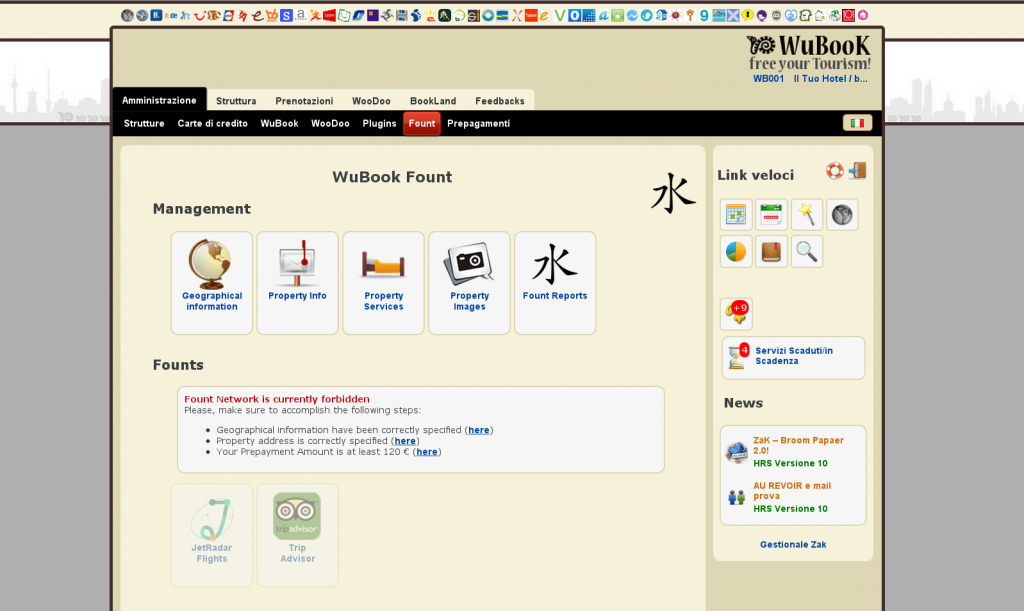 Let's talk now about the Fount Project!!! It is a new project with which we'd like to help you in fight the super power some OTA has. Fount will distribute the sell of your rooms on other websites, increasing the visibility. The hope is to reach and improve you independence from commercial relations that are becoming monopolistic. This is the most important aim, but not the only one!
The websites you can publish in, are called Fount. They are like founts, sources of Revenue. Each one of them has an own commercial plan.
The Fount Project is also a way to manage resel on TripAdvisor and JetRadar. They are the first published sources (Fount Sites). Soon, we'll add other sites, among which there will be one very very Big and another Made in WuBook (as you will see, a N-ota (No Ota)). Here you are links to our partner: JetRadar, TripAdvisor
So here we are, talking about a very interesting point (at least for someone of you!). In fact, someone has already started to activeate TripAdvisor through TripConnect, worldwide promoted during the past few weeks. Everything was working fine for us, but now it seems as stopped. Why?
Those who want to use this integration of WuBook for third sources (for "Fount Sites"), must first complete some requirement, to activate the system: you must specify your geographical location (we already have done it authomatically for some of you, guys! but please check the information), the correct address of your establishment and, finally, to charge your Prepayment Account with at least 120 Euro.
We kindly ask to accomplish these requirements to not stop the service.
Let me tell you: by charging the Prepayment Account you just buy credits. Anyway, you can ask at any time the refund of these credits to WuBook. By charging your Prepayment Account, you'll be able to renew your WuBook services without all the bank or Credit Card transactions you have been familiar so far. In a close future, the Prepayment Account will be used to set and configure authomatic renewals of our services.

And about the Fount Project, you can consider the Prepayment Account as a "deposit": some Fount Sites (sources), in fact, ask WuBook to manage payments directly, instead of contacting with each establishment. So WuBook will use the deposit of each account to pay bills to each Fount Site.
As always, all happens with the max transparency (it would be nice not to repeat it at every post, but I feel we are a bit unique in doing it, over all looking at our competitors..). At any moment you could check with digital reports the trend of your investments. You could track the Revenue of each Fount Site, number of reservations and so on..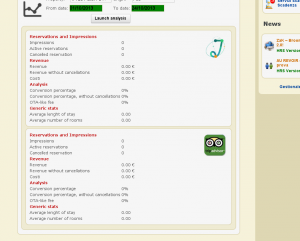 Please also note that Bookland has received an upgrade to be able to monitor the detailed origin of each reservation and/or booking engine visit. It is now able to tell you if a user has made a request on the booking engine coming from TripAdvisor for example.
As I already said, we want the Fount Project to grow up and improve the "biodiversity" of players. We want to fight to avoid that few OTAs conquer the main part of internet transactions. We want you to trust in the Fount Project and we will improve it a lot (by adding new sites and functionalities) in the coming weeks.
If you are reading this, I want to say thanks! I don't want to abuse of your patience. We are waiting for your feedbacks here or in the forum!
I only add a list of what we improved recently:
Booking.com: a new option allows to add additional info on the voucher
Hotusa: improvements and adjustments
New translations
New server to speed up updates and fetching reservations through channel manager
ClearingStation: adjustments
Some (4 or 5) new themes for the Online Reception – booking engine-)
Adjustments on the voucher (the famous underlined cancellation is coming soon)
Booking.com: detection of rate name in voucher also when there is a missing mapping
Wired! Fount connectivity
Expansion of the server band (100Mb per interface) to speed up WuBook
Orbitz: detection of derivative rates
Bids: link to the new online reception
Online reception: special offer name has been removed not to show it as mandatory but still attractive
Eurota Contract
Online reception: footer markup to custome the footer of booking engine
Libra plugin: sending now Not Refundable rates
Some adjustments on feedbacks system
New currency (GEL)
Clustering of some secundary service (reliability reasons)