We are happy to announce that we were taking part in Conference in Kiev, Ukraine, that was arranged by association of  "Star Hotels".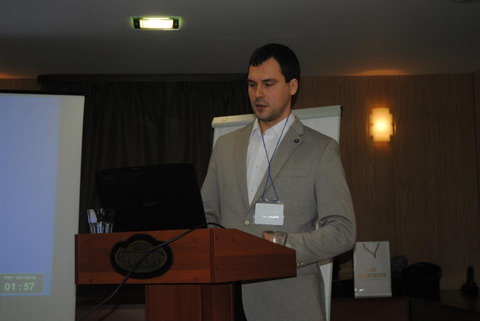 Among speakers were: your beloved Wubook, Ostrovok OTA, Premier Connect (our representative) in Ukraine.
We were very happy to see that Ukraine is rapidly growing market.
We also discussed Mobile Devices. Most of 30% of all hotel reservations in Ukraine are coming from mobile phones and tabs. That is very interesting statistics of Internet reservations. Most of these reservations are making for close dates. Also many people are coming to Kiev and are searching for accommodation "right now". It is very important to make Last Minute offers.
And again hoteliers agreed that it is important to work effectively with OTAs than to sign 100+ agreements with all OTA. Also we are very happy to say that they are oriented on direct bookings from Web Site and web site promotion.