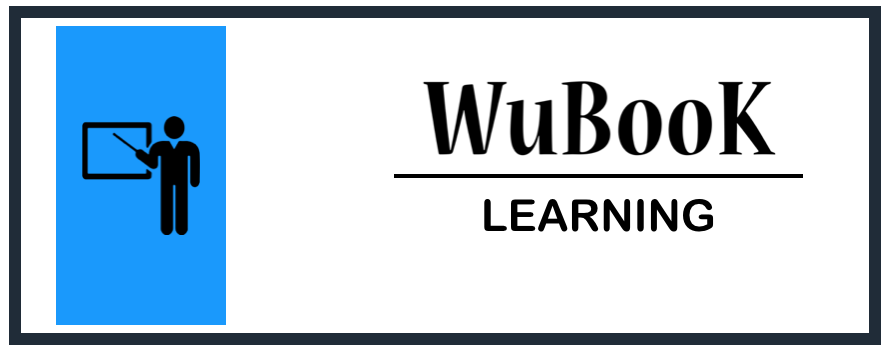 Consequences of COVID-19: support in the Hospitality industry
What support did the hotel industry provide to each other and what should hotel and hostel owners do to recover?
COVID-19 has influenced the lives of all of us. Our plans, lifestyle, and views have changed. And most importantly, we have learned to appreciate simple things: a walk in the park, meeting with friends, gatherings in cafes, hugs. And, of course, the opportunity to travel, cross borders, discover the world!
We were forced to go online. But we finally realized that an online visit to the best Museum will never replace a live impression of the city. Online communication with friends in different countries is not a substitute for a conversation over a cup of coffee with the freshest croissant in a street cafe in Paris or over pizza in Naples. And online conferences will never replace live contacts at international meetings that promote business development in different countries. We want to pack our bags, fly and stay in a temporary cozy home that will share our travel experience.
Pandemic coronavirus and the closure of borders has greatly affected tourism and the hotel business. But, as in other areas, this time has revealed our strengths, namely partnership, loyalty and a desire to help people return to travel. Many representatives of the tourism industry have made a number of decisions in connection with COVID-19 to support the hotel business. To help you get through this difficult period and stay on the market.
WuBook asked its European partners-booking channels-how covid affected their work, what measures were taken to support hotel owners and travelers. By the way, our company also made an anti-crisis offer for accommodation facilities: we made the hotel management system PMS ZAK and the booking module on the site free of charge, and offered a 15% discount on all other products. The reason for this decision was the following words: "We can only do this together." They were also heard in the mouths of everyone who works in the field of tourism.
For example, the online booking site Airbnb offered to hosts a guide to minimize the impact of COVID-19 on the hotel business. The company said: "We want to work with you to help you get through this difficult time. We work to support you, provide you with resources so that you can do what you do best – offer great hospitality to guests around the world."
A new resource has appeared Airbnb.com/COVID for owners of rental properties with valuable information about working conditions in the pandemic, about what questions guests are now asking the most.
But the most important decision, in our opinion, was the offer to provide housing for medical workers and services that work on the frontline of the coronavirus during the crisis. These people are afraid to return home, so as not to transmit the infection to their family. The program is designed for 100,000 COVID-19 respondents worldwide. Free, discounted, or full price is up to the property, but Airbnb waived fees for the first 100,000 stays under this program. At the same time, special attention was paid to the issues of residence security. The booking calendar now shows a 72 – hour interval between bookings for disinfection and cleaning. At the same time, we collected complete information and recommendations on how to do this, how to apply social distance, offering guests self-registration and ordering.
Of course, the issue of booking cancellation has become relevant. Here, hotels were offered a solution: to make the cancellation policy more flexible, which will encourage guests to book more confidently in the property. At the same time, the OTA makes separate lists of those who offered flexible or moderate cancellation conditions, moving away from the strict framework. Fact: the share of bookings with flexible policies is now 15% higher on the site than it was before COVID-19.
On the Airbnb website, we noticed a demand for longer stays: there were more requests for seven days and seven nights. Accordingly, you can offer weekly or monthly discounts so that guests book for a longer time. But you need to worry about fast Wi-Fi, a convenient workplace and a play area for children.
Airbnb CEO Brian Chesky recently announced new programs to support accommodations, including $ 250 million that will be invested to cover costs related to the effects of COVID-19. As the company's founders recently stated, it is clear to everyone that the coronavirus has had a profound impact on our community, but that moment will pass and travel will return. Our priority now is to contribute to the security of all of us.
The most famous online booking resource Booking.com he also announced that it was working with placemarks during this difficult period and offered a list of products to restore operations, including them in the API. According to Booking, the hotel business goes through three stages. The first is what we have already seen and are seeing: stagnation. The second is the gradual growth of domestic travel, when people can move freely around their country. Demand for domestic travel is an opportunity for the travel industry to gradually begin to recover. And the third is an increase in international flights and travel to other countries.
Each stage requires a special approach from everyone who works in the hotel business and tourism. What recommendations does it give Booking.com based on the analysis of guest behavior on the site and the experience of many years of practice?
Most importantly, hotels now need to show precautions in connection with the pandemic.
We have already discussed the flexibility of cancellation, but here we suggest introducing the possibility of canceling your reservation 24 hours before arrival.
For domestic trips, you can offer a reservation without credit card details, this will increase the guest's confidence in you.
You need to provide accommodation for families with children, separate rooms for families and separate prices. Families usually stay at the hotel 28% longer than couples and single travelers.
Of course, you need to contact the database of regular customers, pay attention to them.
All these tools help to ensure that the owners of hotels and hostels return to normal operation and offer up-to-date services.
A useful recommendation is also available on the website for booking accommodation around the world Vrbo.com. In addition to security issues, rental property owners are asked to request a flexible voucher in connection with COVID-19. That is, to offer the guest an alternative: either a refund or a voucher for the amount paid for the room or apartment. This voucher can be used for future bookings at the same property over the next year.
There is really a lot of support for each other in the tourism sector, and this speaks volumes. But first of all, about how important it is to remain HUMAN and reach out to each other in any difficult times.
A speedy return to the usual life for all of us! We hope that everyone will soon have the opportunity to pack a suitcase and go to the sea, or come up with their own journey along any route. And the tourism and hotel industry will make sure that this trip is comfortable and safe!