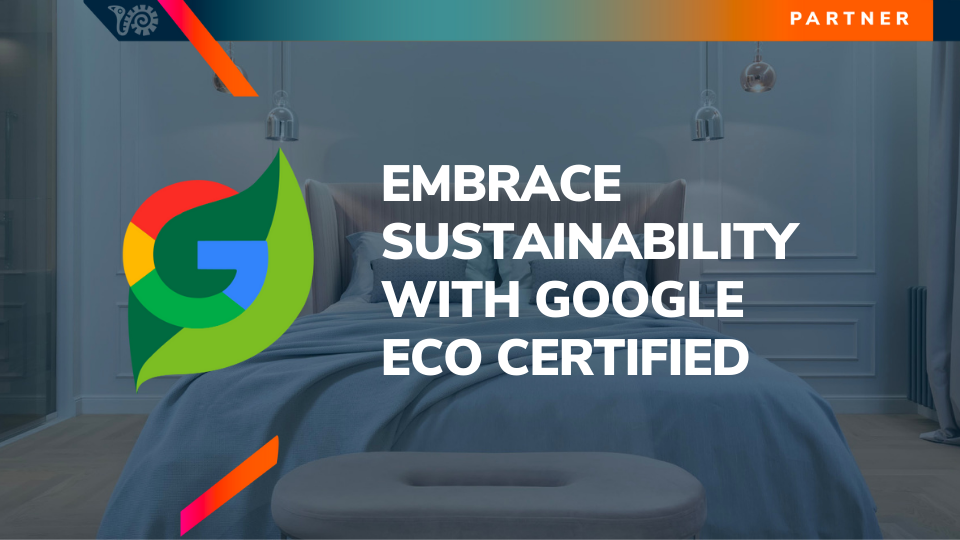 Eco Certified Google: the accreditation that certifies your hotel as eco-sustainable!
Dear wubookers, today we are talking about sustainability linked to the latest innovation offered by Google to hoteliers: the Eco Certified Google, an integration of Google Travel that allows users to choose an accommodation facility based on the parameter of its environmental sustainability. This is a new and profitable opportunity for hotels to be explored!
Google Travel: do you know how it works?
Before talking about Eco Certified Google, it is good to know Google Travel and know how it works.
Google travel is a free platform that allows the search, planning and management of a trip thanks to the integration with Google Destinations, Google Flights and Hotel Search. Here guests can have, easily and quickly, all the information they need to organize their vacation. Thanks to the search filters, they can check the availability of hotels and accommodations, compare flight prices and search for "things to do" during their stay.
Find eco-certified hotels
To find a certified "green" property just consult Google Travel.
The Google application, in fact, allows you to do very targeted searches that take into account the different needs of users. Among these is the possibility to filter the hotels in a city by the "eco-certified" parameter and thus exclude the less virtuous. It may seem trivial but, with a simple click, a substantial slice of the offers will be excluded from the possibilities of choice.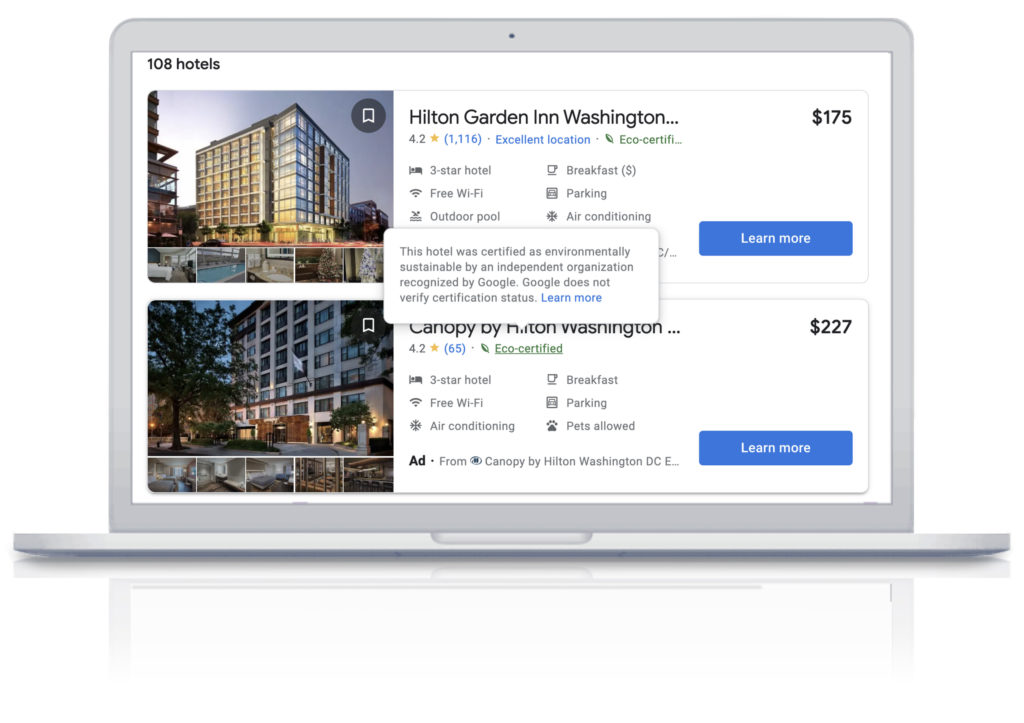 How to get the Eco Certified Google.
In order to obtain the Eco Certified Google, you must first open or log-in to your Google My Business. Here you can enter the actions taken to make your business more "eco", making it suitable for the award of a sustainability certificate. In particular, it is necessary to integrate the following information:
energy efficiency;
water conservation ;
waste reduction;
use of sustainable sources.
Subsequently Google will carry out, with the support of organizations specialized in green certifications, the control of what is reported. If what is indicated is correct, the green initiatives will be visible, both in the preview and in the Google My Business card of your accommodation facility.
Do you want to activate your Google My Business and the direct booking link to your site without intermediary OTAs?
---
Information on ecological certifications
Google does not check the certification status of individual hotels itself, but relies on specialised companies. The companies that Google considers to be trustworthy in the verification process must meet the following criteria:
1. Use known and recognized worldwide analysis criteria;
2. The assessment must focus on the environmental impact in terms of energy efficiency, water conservation, waste reduction and use of sustainable sources;
3. They must use an independent third party or conduct an on-site audit to verify the hotel's sustainability practices.
Here is the list of accepted certifications. Each meets complete and rigorous sustainability criteria, which aim to reduce the environmental impact of a hotel.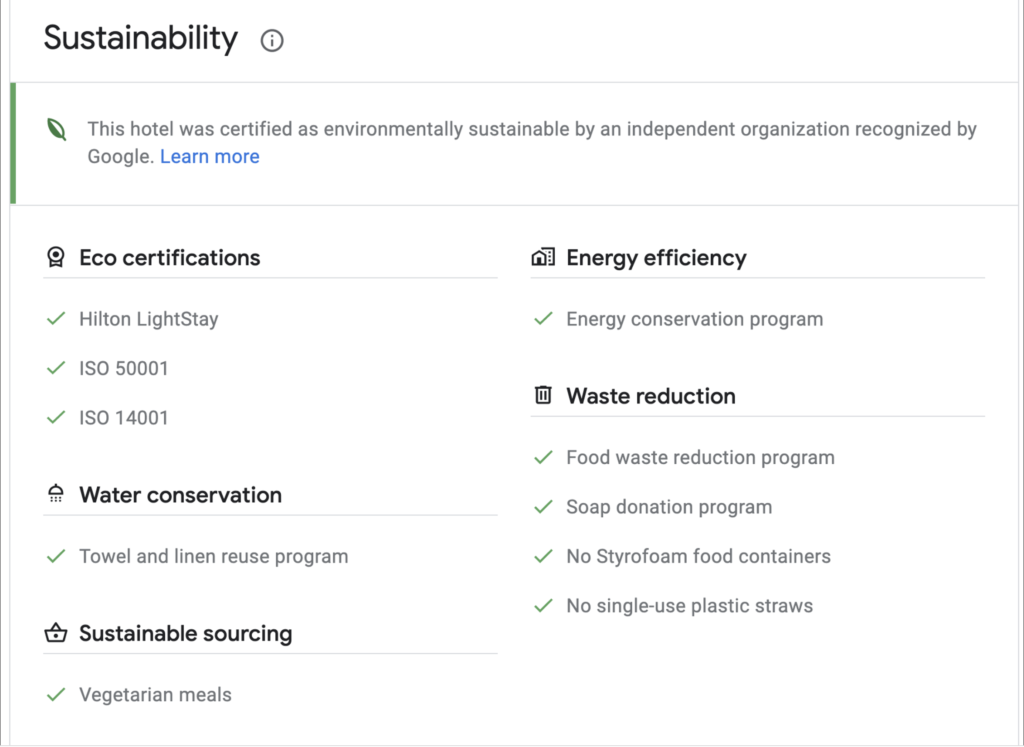 Eco certified Google: here are all the advantages.
Still have doubts about the benefits of this certification?
You will surely have noticed that environmental sustainability is undoubtedly one of the hot topics of this moment. We are all more sensitive to the environmental issue and many are committed by making careful choices. Among these are the movements and stays.
So why not distinguish your own business?
Google certification is free and verified by accreditation bodies and will add value to your business.
Important! Your web site must also talk about sustainability. The user will surely come to visit your profile and will expect to find further information on the matter. If you need to rethink your site in this sense, remember that there is our Zak Mini Sites that will allow you, with just a few steps, to have a customized, user-friendly and easy-to-use space.