OTA: what they are and how they work
Dear WuBookers, in your tourism marketing glossary cannot be missing
the definition of OTA. Anyone who owns a hotel must be absolutely clear on what they are, how they work and what advantages and disadvantages OTAs bring with them.
What are OTAs
OTA stands for "Online Travel Agencies": travel agencies that operate online, providing an intermediary service between guests and accommodation facilities for a commission.
OTAs are a fundamental part of tourist web marketing: those who want to plan a trip independently, hardly look for rooms on generic search engines, but rely on specialized sites. On these booking portals, the tourist can compare different offers of hospitality in a place of interest and finalize the booking, without leaving the portal.
How OTAs work
We have said that OTAs offer guests a facilitating service in the search for accommodation facilities. To do this, they give travelers access to everything they might want for their next trip. They often offer packages that include airline tickets and hotels or special offers, such as "flash sales", to increase bookings to partner airlines and hotels. These huge websites have millions of monthly visitors.
Furthermore, OTAs guarantee, with their own intermediation, the reliability of the properties present on the portal. This is not just an operation aimed at protecting the "reputation of the booking portal", but an operational matter regarding compliance with the booking contract, the provision of the agreed service and the cancellation rules.
Many online agencies, in fact, in the event of overbooking, oblige properties to place guests in other structures in the same area and without additional costs for the guest, but charging extra costs on the defaulting property.
There are also agencies that do not provide the facilities with guest payment card details, to ensure that payments are charged within the deadlines agreed by the cancellation rules and that any penalties are charged only if actually due. Finally, some OTAs do not provide the properties with direct contacts of the guests, thus obliging the intermediation for the communication between host and guests.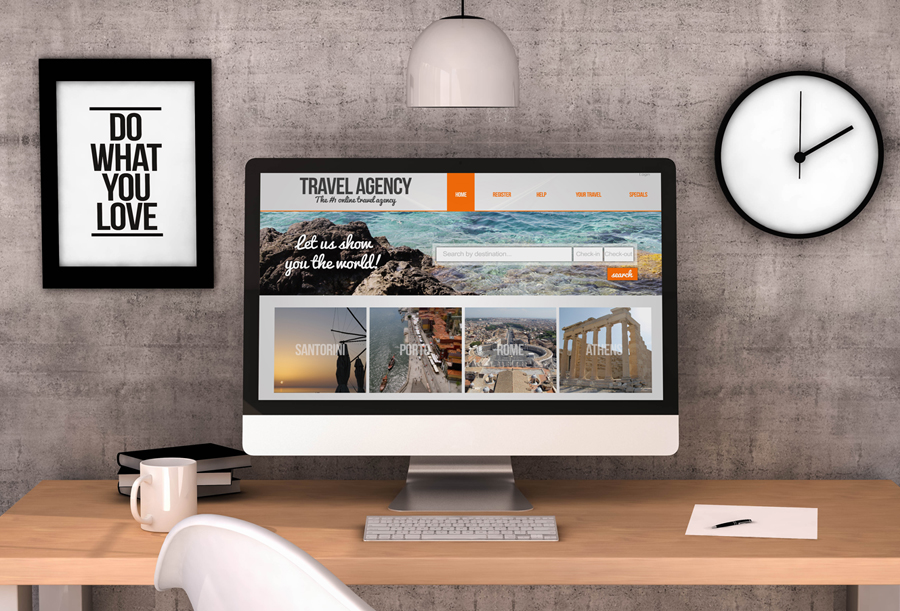 But how much does the OTA service cost?
Online travel agencies earn by taking a commission on reservations ranging from 5% to 25%. The commission rate is calculated differently based on the accommodation facility.
Another cost is driven by advertising: hotels pay to rank favorably in travelers' search results. This model, also used by metasearch sites, is generally based on pay-per-click.
Advantages and disadvantages
It should be get the point that online travel agencies bring significant benefits to both the traveler and the property owners. The former have the opportunity to sift through many solutions for their holiday and take advantage of lower prices; the latter obtain a great visibility and increase the probability of indirect and direct sales.
In fact, the visibility on the right OTAs also has an impact on the reservations that a guest makes directly on the web site of the property. This happens because many users, once they have found the optimal solution through online agencies, search for its website. Here they can have more images and information, advantageous economic conditions, greater policy flexibility and greater housing availability.
However, there are also disadvantages: not all OTAs are equally reliable. It may happen that at the time of booking costs or taxes are added that did not appear at the time of the offer. Or there may be problems with customer support. In fact, it may happen that you need support and find yourself paying for this assistance separately.
The most important OTAs
Some of the most important OTAs are Booking.com, Airbnb, Expedia, HRS etc. but there are also smaller ones dedicated to B&B formulas, hostels (such as Hostelworld) or luxury accomodations.
Almost every OTA has its own market segment or geographical area of reference, both in terms of location of the accomodations and as a catchment area of the guests. Agoda, for example, is the reference portal for hotels in Southeast Asia (although it does not offer only those) and Ostrovok, which deals with properties from all over the world but can only be booked by Russian guests. Or there are many portals that sell accomodations of specific Italian territories, even very limited ones and which are visible only to those who connect from foreign countries such as Germany or the Netherlands.
Channel Managers and OTAs
If you decide to use the services of online tourist agencies, perhaps combined with those of metasearch, it is also good to use a Channel Manager.
The Channel Manager is a tool, or technological solution, with which it is possible to easily and simultaneously manage the offer and sale of rooms in an accommodation facility from multiple booking platforms.
The CM is in fact able to update in real time (and automatically) the availability of rooms or apartments on all the sales platforms to which it is connected. This allows to reduce the possibility of overbooking, possible errors between properties and therefore to save time and resources.


Join over 22,000 properties increasing their business with WuBook!
Integrated PMS, Booking Engine and Channel Manager.
Let's start together – We help you – No strings attached