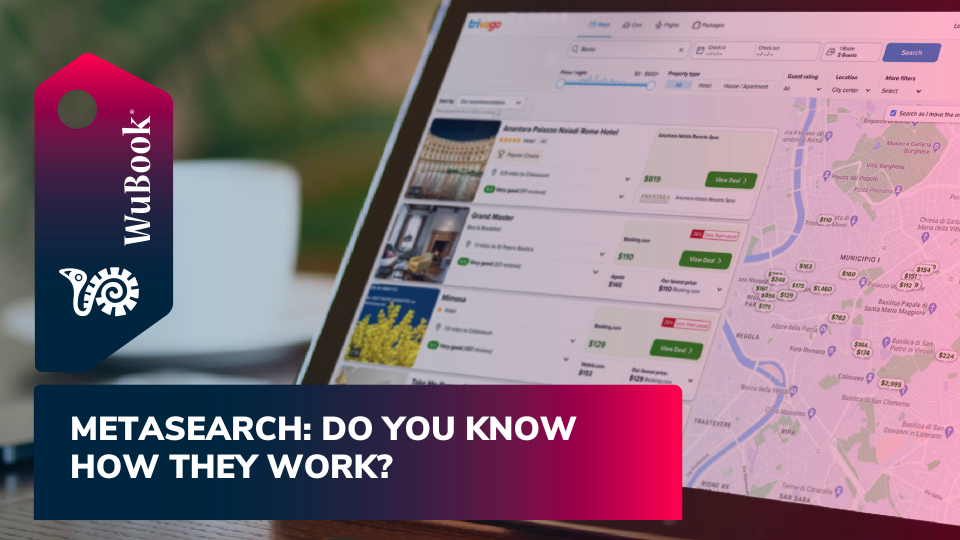 Dear WuBookers,
when we talk about IT processes related to the hotelier world, we often mention the world 'metasearch', but we have not yet explained it. Today it is time to learn everything about it.
What are metasearch: definition
Metasearch are search platforms that use room offers and availability as a parameter, scan all online offers and propose the most advantageous ones to the user.
This is possible because metasearch are able to check both OTAs and hotel websites at the same time, combining the results to offer a user-friendly list. In case of hospitality properties, metasearch are real price and proposal comparison systems.
Difference between Metasearch and OTA
Trivago and Tripadvisors are metasearch; their earnings are calculated on clicks, as with online advertising: the more clicks a proposal gets, the more they will be paid. Google is also a metasearch and charges a 10% commission on the reservation total.
On the other hand, Booking, Expedia and Airbnb are OTAs (Online Travel Agency) and, unlike metasearch, they keep a percentage on reservations made from their site.
Apparently, the differences seem to be just a matter of fees: the OTAs with their traditional model and metasearch with their model following digital advertising.
Actually, the differences are deeper. Metasearch combine available results from both search engines such as Google and OTAs, and propose a single list showing room availability and rates.
On the other hand, OTAs display within their platform the availability, rates and prices of those properties that decided to sell on that portal.
So this is an advantage for the property that has a booking engine, because it will appear cheaper than the same offer in the OTA, directing the user to purchase on its own website.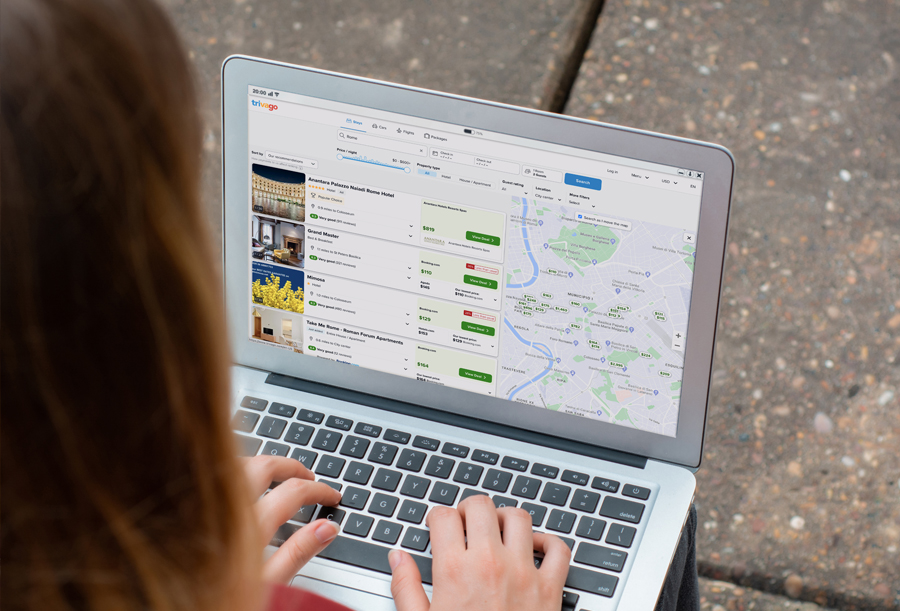 How to appear in metasearch results
More and more often, metasearch are the first step the potential customer chooses to skim offers. So it is important to make sure that you appear on these channels.
Users also use metasearch to consult 30 sites and offers. Therefore, not appearing in the metasearch results immediately invalidates the possibility of a user buying one of your offers.
However, each platformhas its own needs to read and give relevance to the offers on the network. While the large OTA platforms have technical teams to make this data collection easier, for those who already have a hotel to look after, this effort would be almost impossible.
This leads to the creation of software solutions to make the properties' sites communicate with many of these engines. In this way, your own packages will be displayed together with those of the big players in the online market.
The advantages
Let's summarize the advantages of appearing in metasearch searches:
Possibility to direct users to packages offered on your own site, which will be cheaper than those on OTAs. These will be more profitable because they will be free of OTA commissions.
Metasearch allow very in-depth analyses, making it possible to understand market trends. This gives the opportunity to refine advertising campaigns.
Presence on metasearch is similar to presence on traditional search engines, such as Google: budgets must be allocated to reach the threshold of useful clicks. So, although it is not a cost-free option, today it is a very competitive investment compared to the traditional presence on OTAs. A careful investment plan will allow the property to always appear in the most popular searches according to the time of year, guaranteeing continuous visibility over the long term.