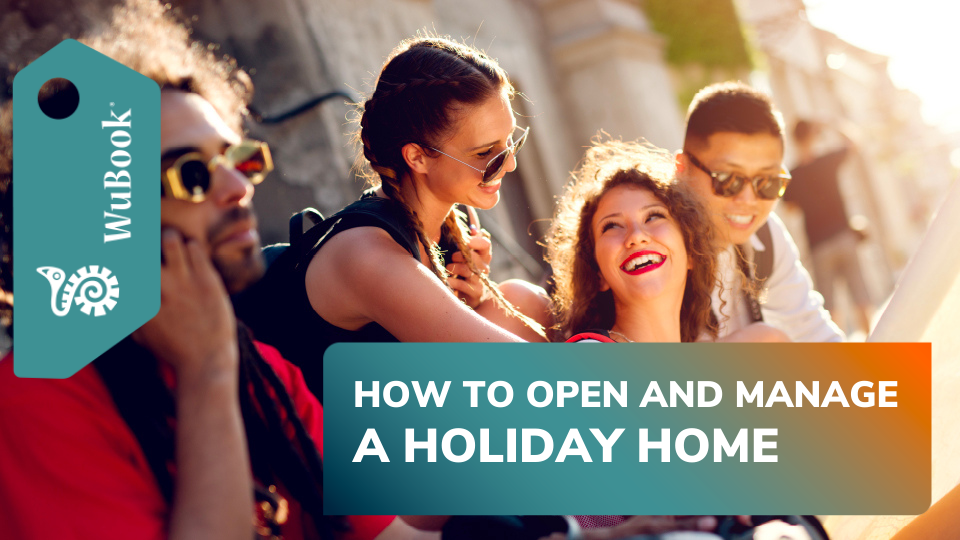 Tips on how to open and manage a holiday home
Dear WuBookers,
do you have one or more properties that you would like to market as a holiday home? Do you still have doubts? This article will try to provide some advice on how to open and manage a holiday home.
The type of offer
Who will ever be interested in a holiday home rather than hotels or pensions? Actually, the target is not exactly that and it is not sure that the main discrimination is only a matter of purchasing power.
Of course, for the same number of days and guests, holiday homes are more appealing to those paying attention to costs. Therefore, a family of four looking for a cheaper, quieter, 'home-like' situation, and more management flexibility for a not-so-short stay, will find this type of offer a perfect target.
But today the market – as we know – has evolved, and the holiday home also finds supporters in other targets. For example, couples looking for a solution more in touch with the social environment of the place rather than hotels. We have already talked about this in experiential tourism.
What to do before opening and managing a holiday home?
Opening a business is never easy. Legal requirements and rules to follow are always mandatory. For those starting out, they are a source of concern.
In the field of hospitality, the Internet gave a big boost and offered tools that revolutionized this market.
So, if you are lucky enough to rent a property as a holiday home, you will have more chance if the property is in an area already attracting tourists. If the property also has special features, including location, accessibility and furnishings, its charm will be a magnet!
Holiday home, bed & breakfast or guest house?
These three types are similar but not the same. The differences are regulated by some standards:
Bed & breakfasts require a minimal restaurant activity by the entrepreneur: breakfast. This was partially bypassed by giving customers vouchers to have breakfast in other places, such as the nearest café.
Guesthouses are composed of up to six rooms located in no more than two furnished flats in the same building, where accommodation and complementary services are provided.
The holiday home, on the other hand, is the simplest solution, without restaurant requirements and without the limitations of guesthouses. All that is needed is a furnished house available for renters.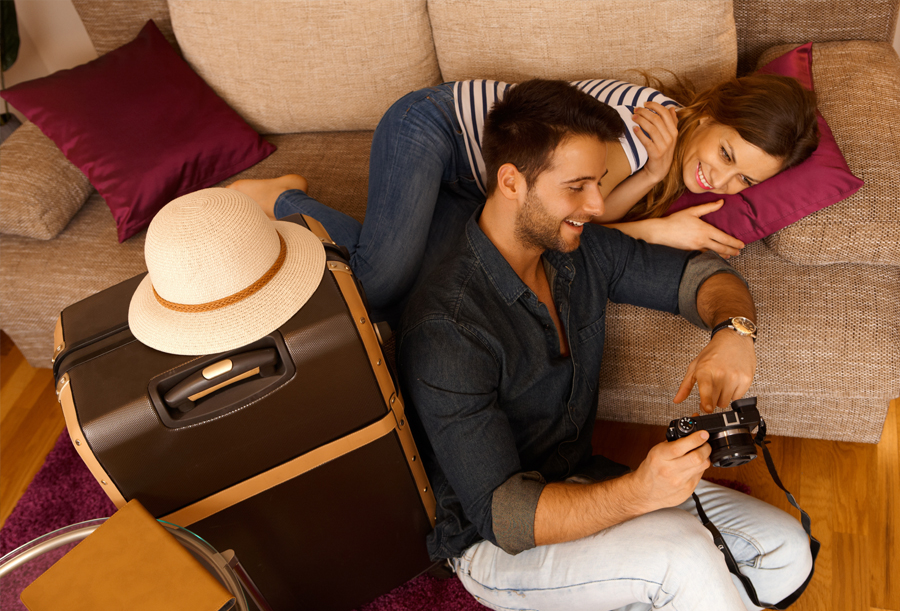 Technical aspects on how to open and manage a holiday home
Opening and managing a holiday home has both pros and cons: among the advantages are the gains from renting out the property to tourists, combined with the convenience of investing in an asset that you already own and that probably you would not use (such as the classic deserted beach house).
However, the inconveniences may be not insignificant. First of all, extra administration costs are a responsibility of the owner/manager. If the boiler breaks down or there is a fault in the electrical system, the expenses are paid by the owner (unless the damage is clearly done by the renter). Moreover, in case of very short rentals, even the ordinary administration is a responsibility of the owner. Costs like repairing small defects or cleaning the property before renting it again, are always responsibility of the owner.
There are also taxes on earnings, and other costs concerning the contract's registration and notification of the building's sale. You also have to add the cost to take out an insurance policy. These are not mandatory costs, but they are highly recommended.
Since it is considered a mere hospitality activity, it is enough for a holiday home to own a habitable building.
The property must be up to standard
So it must be fully accessible and habitable (and therefore equipped with a bathroom and kitchen).
It is also necessary to notify the local police of the business opening, for information purposes only. Then it will be mandatory to inform them of the guests' names within 24 hours of arrival.
Regardless of whether you are classified as a professional or not, a receipt must be issued at the end of the rental period and the earnings must be declared as income.
What has been said so far applies to everyone, even those who do not want (or do not have the possibility) to turn their holiday home into a business. But if the location allows a constant flow throughout the year, then you will be subject to the business regulations. Each region has its own rules but, generally, from the third holiday home upwards you are classified as a business. This implies the obligation to open a VAT number, notify the business opening and sign up for taxation in the business register.
How to manage a holiday home?
As we said, being located in a rich and popular tourism area will help you, but today it may not be enough. So entering the world of web intermediation is very important.
Many only start by registering on sites such as Booking or Air B'n'B, but soon they realize that it is important for the potential customer to get an idea of the property on their own website.
In addition, purchases on OTAs imply a fee, which could be avoided if your site had a booking engine with a channel manager performing transactions. WuBook is able to offer you state-of-the-art tools but, most of all, we want to give you some additional tips:
Synergies
Establish synergies with tourist offices. Also try to have a few more ideas than your competitors to satisfy your guests' needs. It can be a reliable mechanic who can do an honest job to a car with a problem or a winery with vineyards where you can direct your guests for a special evening: these are all aspects that will contribute to your reputation, both real and online.
The care
Scruffy-looking houses are chosen by tourists as fallback choices. They also induce guests to take little care of the interior, which leads to a dangerous spiral of increasing shabbiness. With a little taste and creativity, you can offer a well-furnished home without investing large sums of money.
The attitude
Human relations are important. Be a discreet mentor for your guests, help them experience the best your area has to offer.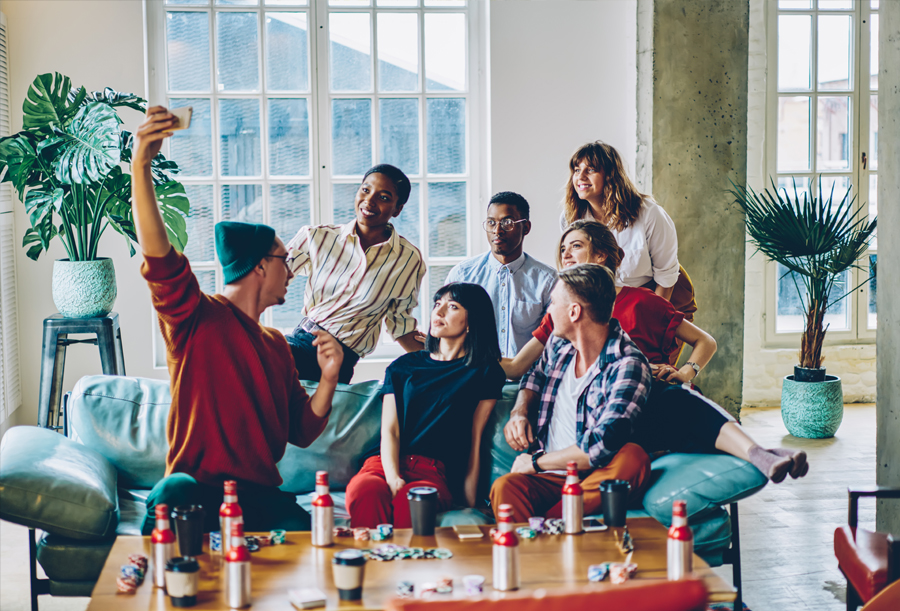 Again…
Once selected the OTAs on which to sell, you will notice that you have the option of uploading pictures. Ask for the help of a professional to provide photos that best convey the atmosphere of your holiday home. This investment will be essential to build a website up to expectations. Probably these photos will be used for years also in brochures and flyers.
Evaluate whether it makes sense to make a dedicated site. There are various systems, even low-cost ones, for presenting your property on the web. However, if the flow of customers allows it and/or the number of holiday homes you manage is such that you need a more powerful site to manage check-in and check-out, choose solutions that take some of the work off your shoulders and communicate directly with OTAs, keeping availability and prices up-to-date at all times.
Since advertising is the soul of commerce, remember that allocating budgets for digital advertising will be essential.
Conclusion
As you read, there are many aspects that might make you reconsider whether or not to start converting your property into a holiday home. But this type of business provides a good source of income with little management compared to those who have to maintain properties such as hotels or guesthouses. Cultivate your dream and try to build memorable experiences for your customers, they will turn out to be the best ambassadors of your business.