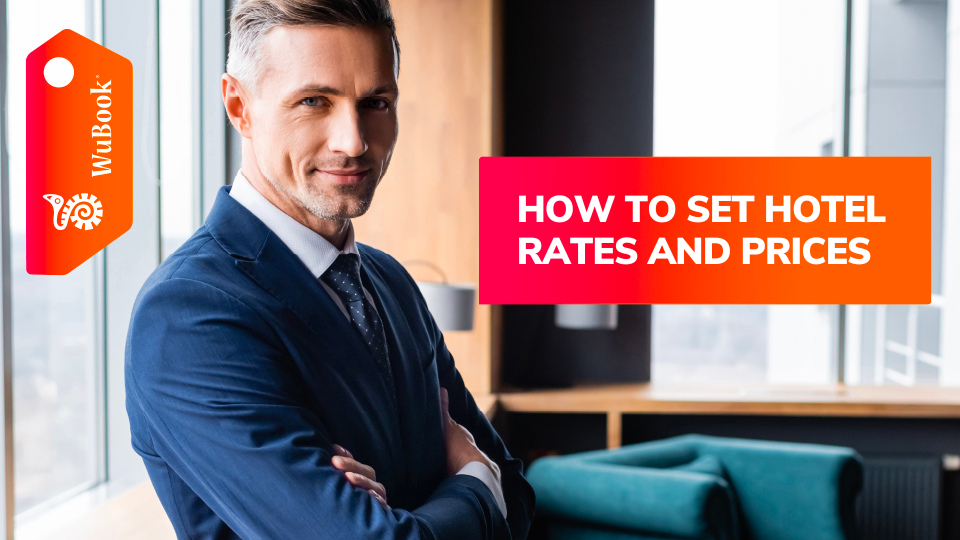 Set rates and prices for your hotel: tips and examples to get started
Dear WuBookers, one of the most delicate operations in managing a hotel is certainly the definition of the price list and its variables over the course of the year. Indeed, setting rates and prices for a hotel to maximize profit requires strategic, analytical and adaptation skills, as well as the right technological supports.
Difficult yes, but not impossible: let's see together what to consider when it comes to getting our customers to put their hands on their wallets.
Rates and prices: differences and things to know
Although in common parlance they are often used interchangeably, prices and rates are not the same thing. The price is in fact the economic value at which we sell a specific accommodation on a given day of the year. The price may vary according to the type of accommodation: double room, single room, suite, luxury, and so on.
The rate, on the other hand, includes the conditions and services that accompany the price.
For example: the cost of a double room for the night of August 15th is 100.00 euros.
The rate may be: "NO REF HOTEL BEDS", i.e. inclusive of room only with a non-refundable reservation.
In addition to the non-refundable, the most common offers include Early Booking, Last Minute and Long Stay. For each, as well as for any others that he decides to set, the hotel Manager must provide for a variation of treatment and price, with the relative restrictions or concessions.
Returning to the example of the "NO REF HOTEL BEDS", we can assume that it will be a rate with a lower price than the standard one, but with limited availability over time. In this way, those who book only 15 or 7 days before the check-in date will not see the promotion and will therefore be led to choose the basic rate, which tends to have a higher price. On the contrary, those who book months in advance will be enticed by the discount, with consequent benefits also for the hotelier, who will be able to calmly organize the occupation of the rooms.
The relationship between price and rate will therefore have to be calculated to create an offer that is both attractive for potential guests and sustainable for those who manage the hotel.
To do this, it is essential to identify three fundamental parameters: the maximum, minimum and ideal price, in jargon RackRrate, Bottom Rate and Best Available Rate (BAR).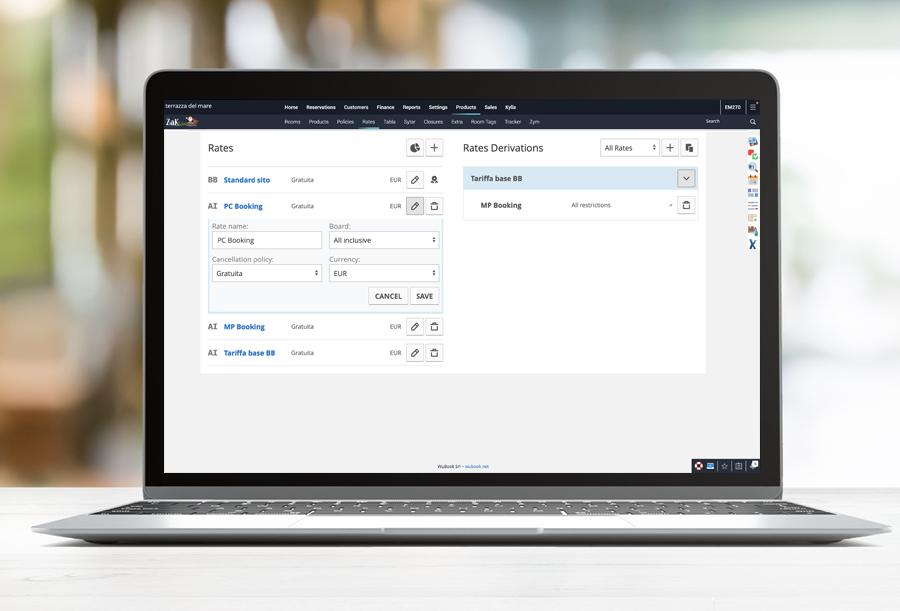 Price definition: Rack rate, Bottom rate and BAR
The Rack rate is the maximum price that a hotel is willing to request for a room: it is the one that is paid by customers who have not taken advantage of discounts or other special offers and in some country you have to communicate it to the competent authorities every year.
The Bottom rate, on the other hand, is the minimum acceptable price for a room, below which selling it would be uneconomical. This price can be offered during low season or low demand periods, and can be used as a strategy to increase bookings and fill the property.
Finally, the BAR (Best Available Rate) represents the best price that a hotel want to offer at a given moment, and can vary based on seasonality, room availability and other factors. It is, in other words,the most attractive price for the guest, which however allows the hotelier to obtain the maximum occupancy and profit.
As a hotel Manager, it is important to consider these three values when setting room rates to attract the greatest number of guests and maximize revenue.
There are no absolute numbers that are the same for everyone and much depends on the type of accomodation property and on broader economic evaluations, such as the calculation of variable costs (laundry, purchase of products and raw materials, etc.) and fixed costs (staff, maintenance of structure, etc.).
But that's not the only information you need to set up your strategy.
The other factors to consider for the creation of the rate
If you have been following us for a while, you already know that we are big supporters of data analysis and data collection, which on many occasions can provide us with valuable insights and solutions. And this is one of those cases. In fact, in addition to expenses, when defining prices and rates for your hotel (or B&B or other accommodation facility), you will need to take into account your offer, calendar, competitors and booking history.
Your specific offer
How many rooms do you have? What types? Which public are you interested in reaching and what do they expect from a stay like the one you offer? What are the tourist attractions or extra services you could offer in addition to the room from an upselling and cross-selling perspective and what defects should you minimize? Starting from who you are and what you offer, making the most of your strengths, is always the first step in structuring an adequate price list.
In fact, remember that guests don't know how much it costs you to maintain a room, but they know how much it costs them to book it and they will judge the figure based on their personal opinion. When this works in your favour, you can afford to keep room prices higher because they are in line with the perception of your customers.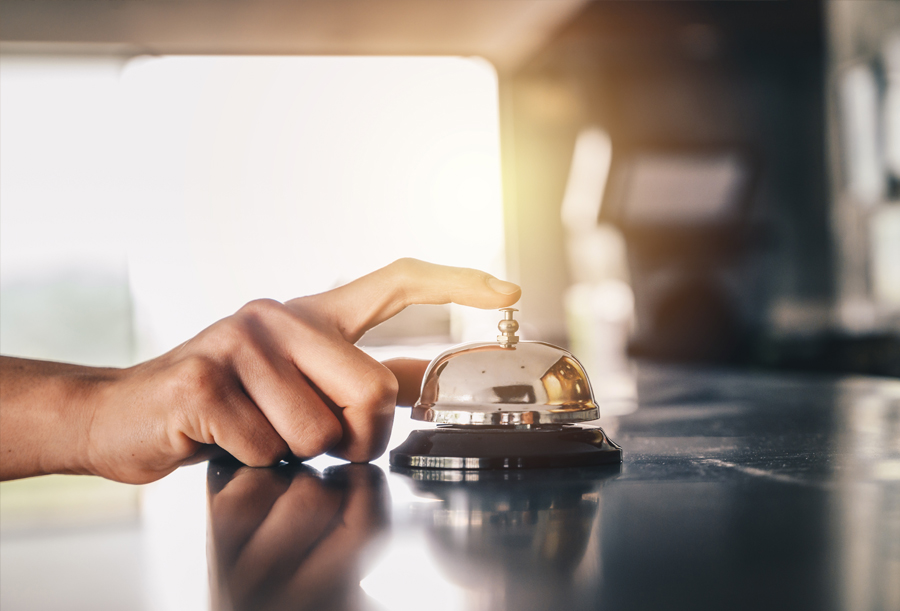 The calendar and the seasonality
This is hardly an aspect overlooked by hoteliers, but repeating it doesn't hurt: seasonality can make the difference when it comes to setting effective rates. The same goes for local events, such as fairs, holidays and anniversaries, including extraordinary ones, such as concerts and sporting events.
In particular places or years the calendar can be very tight, but a properly designed Yield Management tool for hotels can help. With ZYM for example, the Yield Management tool of Zak PMS by WuBook, if an event is scheduled and reservations for that date start to flock suddenly, the room price automatically increases according to the established rule, without having to wait for the "distracted" hotelier to realize it and take action manually.
Competition and the market
If you don't know what your neighbor does, how do you get chosen by his own clientele? Studying competitors should be done cyclically, not only to make sure you are competitive, but also because ideas may arise that you hadn't thought of and that someone else is already putting into practice. The ultimate goal is not to copy the rates of your competitors, nor to create a downward price strategy, but to be aware of what other structures with the same characteristics as yours (location, level, services, etc.) offer and to adjust your offer of consequence.
However, monitoring the competition manually would be impossible! And free tools like the Trivago Price Index are helpful, but often lacking in detail.
Checking the prices of your competitors and keeping an eye on market trends is instead very simple with the Rate Checker, the WuBook software that allows you to check the strategies of your competitors, automatically recording the variations online, to quickly adjust your inventory too .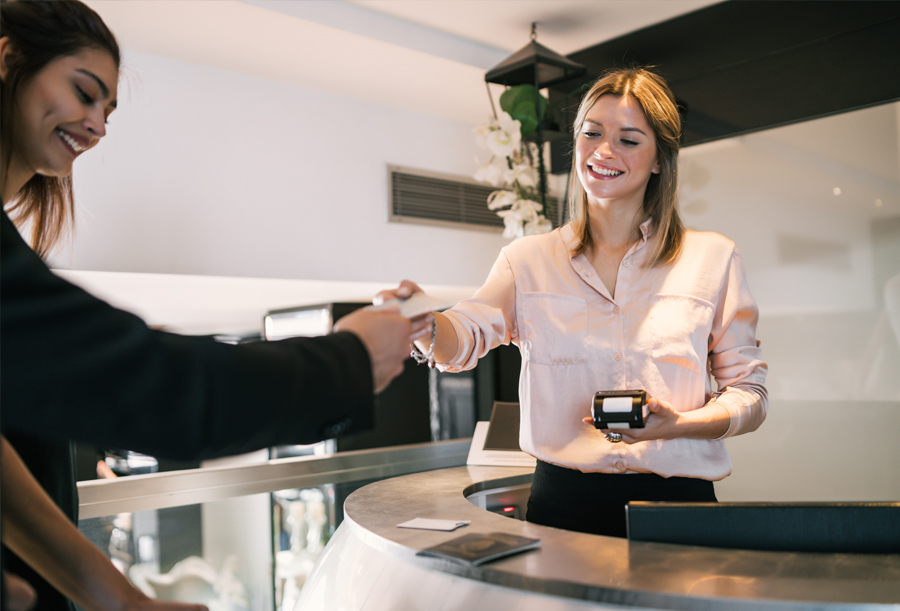 Booking history
If you have been managing a facility for some time, you will certainly have collected historical trend data, perhaps also with the help of a good PMS. Well, this is the right time to go check them and do an exercise in interpreting and forecasting future bookings.
For example, among the features of Zak by WuBook, there are also Statistics, from which to obtain a complete picture of year-on-year sales.
The most used performance indicators are, for example: rooms available, rooms sold, room occupancy rate (expressed as a percentage), available beds, sold beds, bed occupancy rate, average number of people per room, average length of stay, production (revenue) of rooms, extra production, meals production, average revenue per room sold (ADR), average revenue per available room (RevPAR), average number of days between the booking date and the check-in date (i.e. booking window), data on the provenience of the guests, on the percentage of cancellations received and on the meals consumed.
And for more specific focuses, each data can be filtered by room or by groups of rooms.
With all this information available, you will certainly be able to start thinking about the best price and rate strategy for your hotel, modifying and adapting it according to what you or your Revenue Manager deem most appropriate.
Set rates and prices for hotels: 4 strategy examples
There are no absolute numbers valid for everyone, as we said, and there are no unique strategies.
The watchword is to diversify, and these are just some of the techniques to refer to:
Open pricing or flexible pricing, i.e. the ability to increase or decrease prices based on demand and room availability. This strategy is often used in combination with the dynamic pricing system, which consists of adjusting prices in real time according to demand.
Added value: according to this approach, the addition of extra services or benefits can increase the value perceived by guests and therefore their willingness to pay a higher price. In the context of a hotel, a pricing strategy like this could include a breakfast buffet, access to a pool or gym, or the ability to use free parking.
Discounts and special offers, to be applied on room prices for certain categories of customers, such as members of a club or students; or for specific situations, such as reservations made well in advance (early bookings) or in the case of long-term stays. But be careful not to overdo it: the risk of being perceived as a "cheap" porperty and the possible damage to the brand that would result are just around the corner!
By Market Segment: A pricing strategy like this might have higher prices for luxury rooms than standard ones, or different prices for business guests versus leisure travellers. The goal is to adapt the offer to the needs and expectations of the different market segments.
Not to mention the whole world of OTAs, to which you could provide the same price list visible on your site (where you will try to "divert" as many bookings as possible); or just some rates that allow you better revenue and profit margins, also considering the commissions provided by the various platforms.
In all cases, setting rates and prices for a hotel is based on various revenue management strategies and is conditioned by multiple factors that change over time.
A practice that is certainly not easy to manage and for which there are specialized figures, but which can also be undertaken by the smallest realities, especially if equipped with the appropriate tools.